I'm always on a mission to get outside my comfort zone and see more of the world. Nothing makes me happier than hiking through the next unfamiliar national park or taking in all the sensations of a new culture.
That inner desire compelled me to live and study in Australia at a young age. I was able to travel throughout the country, as well as visit Fiji and Thailand, where my love for Southeast Asia started. I was captivated by the busy streets of Thailand and its picture-perfect beaches. Still eager to explore, I embarked on an extensive trip of Japan.
At Audley, I'm able to combine my experience in wedding planning and my passion for travel to help others. Some of the most memorable experiences I've had on my travels include partaking in a monk blessing, coming eye-to-eye with a Komodo dragon and having dinner with a geisha in Kyoto.
Speak to Brittany
Start planning your tailor-made trip with Brittany by calling
1-855-773-6607

Our expectations of the entire trip were exceeded due to the first class service provided by Audley.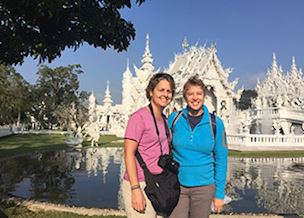 LeeAnn Rogalski traveled to Thailand for 16 days in January 2018, organized by Brittany K
Our trip to Thailand was amazing thanks to our travel planner Brittany, and the service provided by Audley. We sincerely enjoyed our visit to Chiang Rai. We toured the White Temple, coffee plantations and tea plantations. Our guide Anek made the tour extra special with his personal connections. We got a 'Behind the Scenes' tour of the White Temple workshop. Our expectations of the entire trip were exceeded due to the first class service provided by Audley.
Indonesia
From all of my travels, my favorite most impressionable destination has to be Munduk. Munduk is located just 3 hours north from the buzzing cultural heart of Bali, Ubud. Although further to get to, let me tell you the trip north will be worth your while. Munduk offers more of the authentic country side feel, away from the majority of key tourist sites. Being so far up on the mountains, the views are stunning just about everywhere you go. You may even get to see some wild monkeys hanging out on your drive up. If your someone like myself as well, who plans there day around their coffee, Munduk will surely meet your caffeine cravings. Munduk is home to ample amount of coffee bean plantations (the best I've ever had). In addition, the destination offers amazing hikes, cycling and waterfalls.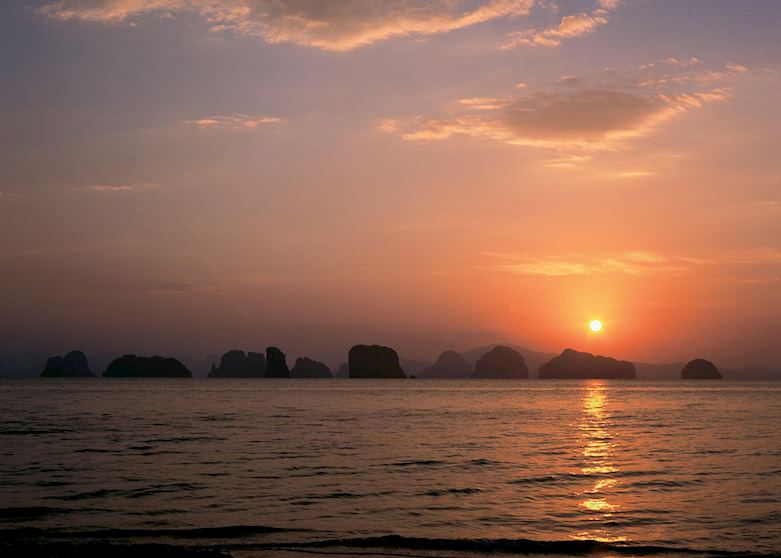 Thailand
Without a doubt my favorite accommodation is The Six Senses Yao Noi in Thailand. Being an extreme extrovert I rarely find myself speechless, that was before I visited Six Senses. After a stunning speedboat ride through the bypassing islands of Phang Nga Bay, I found myself docking on an isolated yet welcoming Island. The staff is truly one of a kind and embodies the peaceful charm the hotel sets out for. To top of the amazing staff the accommodation offers a unique experience, from picking your own fresh eggs from the chicken farm each morning, to escaping from the world in your own private villa nestled in the hills with a private pool. This hotel in my opinion offers every amenity under the sun and even more, will have you walk away thinking "Wow that was an experience".
I'll never forget when…
On my recent trip to Japan, I was fortunate to stay overnight on the beautiful Miyajima Island off Hiroshima's mainland. As soon as I arrived on the island, I was made to feel welcome — from the local people to the curious deer that call Miyajima home. I began to hike Mount Misen the afternoon I arrived and met wonderful people from around the world on the way up. When I reached the top I was so blown away by the unexpected beauty of the surrounding islands, I promised myself I would do the three-hour hike again at sunrise the next morning. At 5am, before the day trippers came over to the island, I made the trek up to the summit — I didn't see a single soul during the entire journey up. Reaching the top and looking out, I felt completely free. I was speechless and exhausted, but at the same time felt an overwhelming sense of relaxation.