Jen is from a little town in Wales in the UK. She studied Law in college and worked at law firms after, all while saving money to go traveling. She quickly discovered that law was not the career path for her, and set off on an 18 month adventure around the world. She spent a lot of time traveling around South East Asia prior to basing herself in Australia, where she worked both in the city and the outback, all while traveling the country.
Since returning from her trip, Jen realized she had caught the travel bug and wanted to work in the travel industry. She is now doing what she loves; planning trips and traveling at every opportunity. Jen believes that visiting other countries and experiencing other cultures is incredibly important and she wants to share her knowledge and experiences with others. Aside from traveling in her spare time, Jen plays soccer and enjoys doing any outdoor activity.
Speak to Jennifer

Start planning your trip to Australasia with Jennifer by calling
1-855-223-4787


Recommend Jennifer to someone you know
Help your friends and family discover the world with Audley. Recommend Jennifer today.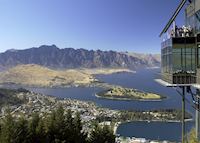 My favorite destination is by far Queenstown, New Zealand. It has incredible scenery and is the adventure capital of the world, with endless outdoor activities and thrills.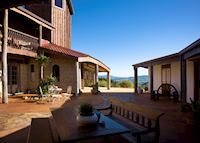 My favorite accommodation was Manawa Ridge. This property is incredible; designed and built by an extremely talented Dutch couple every detail has been afforded great consideration and all furnishings have been cherry picked by the couple from around the World. Hosts Willem and Carla have really created a destination within a destination; each unit in the property is different and each has its own unique vibe. The five-star evening meal that Willem and Carla prepare together is beautiful; both are very friendly and welcoming ensuring they do everything they can so that guests thoroughly enjoy their stay. The unique design of the property, stunning views and personal service make this my favorite accommodation.
I'll never forget when…
My most memorable experience on my recent trip to Australia and New Zealand was visiting Kangaroo Island. The Island is a great destination to see a little bit of everything Australia has to offer in one place, from rugged coasts and deserted beaches to red dust roads and farmland. Meeting and getting to know true Australian locals on the trip was a real highlight, as was spotting an abundance of wildlife in their natural habitat, including kangaroos, koalas and seals.