With parents in the travel industry, Vanessa was lucky enough to visit many different countries as a child and caught the travel bug at an early age. After university, she enjoyed voluntary work in Belize and India and also got her PADI Divemaster qualification in Thailand.
Her passion for scuba diving and wildlife bound her to Southeast Asia, where she continued to travel, stopping to practice her new profession wherever possible. After this she returned to England and joined Audley in order to share her experiences with others and help them get as much out of their travels as she did. She began her career as a Southeast Asia specialist, creating tailor-made itineraries to all her most liked places. She then made the move to the Concierge team, where she has broadened her knowledge of destinations from all over the world and has enjoyed more travel as a result.
In keeping with her exploring nature, Vanessa has recently transferred from Audley's office in rural Oxfordshire to the new office in Boston, USA.
Speak to Vanessa

Start planning your tailor-made trip with Vanessa by calling
1-855-838-6572


Recommend Vanessa to someone you know
Help your friends and family discover the world with Audley. Recommend Vanessa today.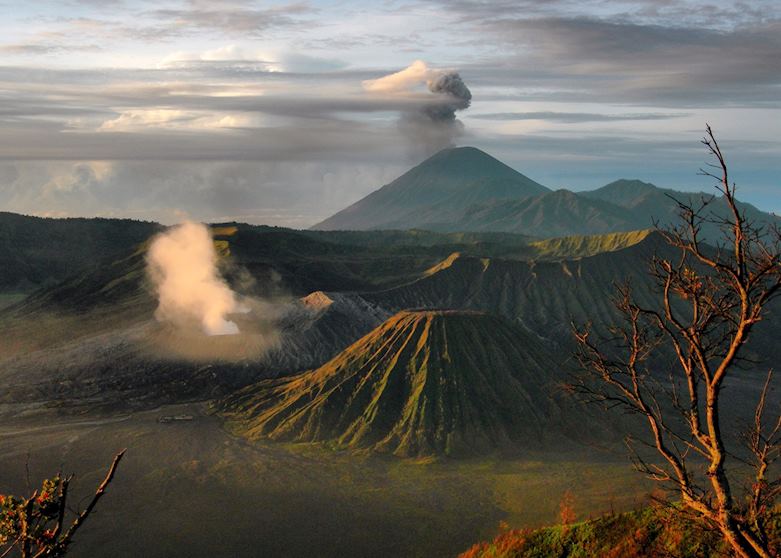 Indonesia
I wouldn't normally be keen to get up so early during my trip, however, it all adds to the excitement when you are off to see one of the most spectacular sunrises in the world. We snaked our way up the mountain, bouncing around in the back of a 4x4 and wondering where on earth we were going. When we reached the viewpoint, still under the cover of darkness, we sat eating our egg sandwiches and waited eagerly, completely unaware of what was about to unfold before us.
It really was awe-inspiring, a plateau of perfectly formed, smoking volcano craters looming out of the morning mist and watching the colors change as the sun rose was magical.
After this spectacle we also had the chance to walk up the side of the volcano and completely lose ourselves in the stinking, sulphurous smoke that bellows out of the top. It was a really fun experience and totally worth the early start.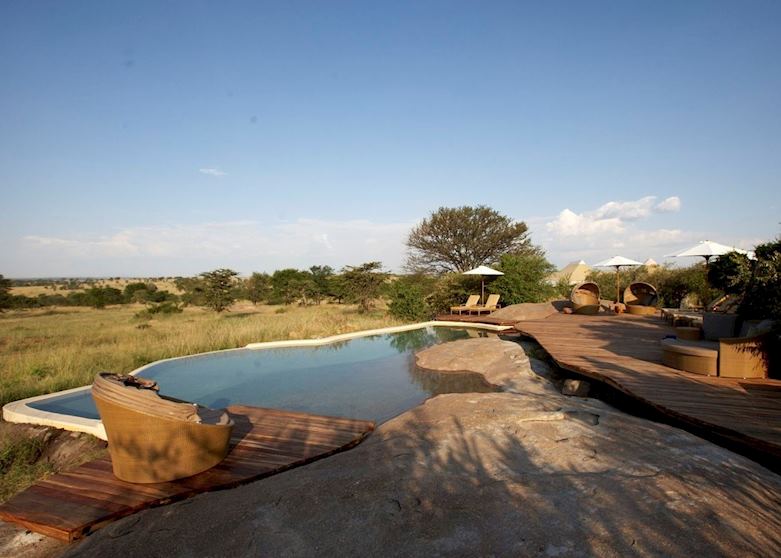 Tanzania
Sayari Camp in the Serengeti struck me as being a bit different to all the other luxury tented camps I visited while on my recent trip to Tanzania.
The decor and architecture of the buildings are exceptional and the hosts and staff were so friendly and welcoming. I particularly liked the social aspect of the communal meals but with a very small number of people, most of which were coincidently Audley clients when I visited, all having a wonderful time.
The views from the rooms are out of this world, a huge expanse of land littered with wild animals, and with your private deck being only a few feet off the ground, you feel very exposed to the wildlife as you sip your G&T. An exhilarating place to stay in every sense.
I'll never forget when…
I was scuba diving in the Philippines and studying some of the tiny critters hidden in the coral, when I turned around and saw an enormous whale shark right behind me. It was so majestic as cruised by silently and disappeared back into the blue. I was completely in awe.