Allan, Spain & Portugal Specialist
After studying Spanish and art history in college, I decided to make Spain my permanent home in order to completely immerse myself in Iberian culture and become fully fluent in Spanish. I spent my first year in A Guarda, a coastal fishing village in northwest Spain that sits right on the Portuguese border. After that I spent three years in Madrid where I worked in tourism, taught English, and pursued a master's degree in museums and art historical heritage at the Complutense University of Madrid.
From hiking the Camino de Santiago across northern Spain (twice) and discovering the awe-inspiring land and seascapes of the Azores Islands, to exploring countless medieval castles and cathedrals throughout the Iberian Peninsula, I've dedicated all my spare time to discovering Spain and Portugal and am eager to share my knowledge, passion and enthusiasm.
A native of Memphis, Tennessee, I am also an avid equestrian, having competed since the age of seven.
Speak to Allan

Start planning your trip to Europe with Allan by calling 1-855-491-0683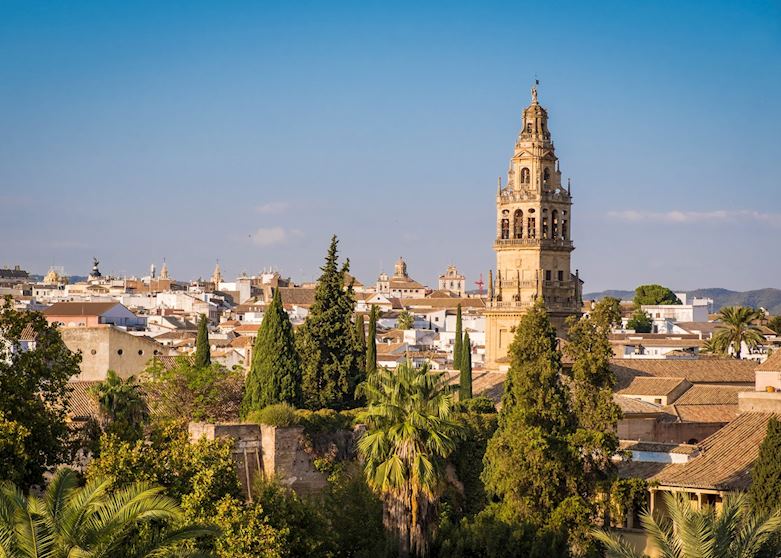 Spain
Between its tangible Roman and Islamic past, imposing monuments, mouth-watering cuisine and sunny climate, Córdoba leaves little to be desired. Once Europe's most populous city, it rises from the soft, rolling Andalusian countryside on the banks of the Guadalquivir River into a labyrinth of flower-lined streets and alleys set between white-washed buildings. Córdoba's 8th-century Mosque-Cathedral breaks boundaries and blends architectural styles in a powerfully spiritual way, its intricate designs and careful repurposing a testament to human innovation and declarations of power. After touring the Mosque-Cathedral, don't forget to get lost in the Alcázar's extensive gardens where fountains and florals stimulate the senses.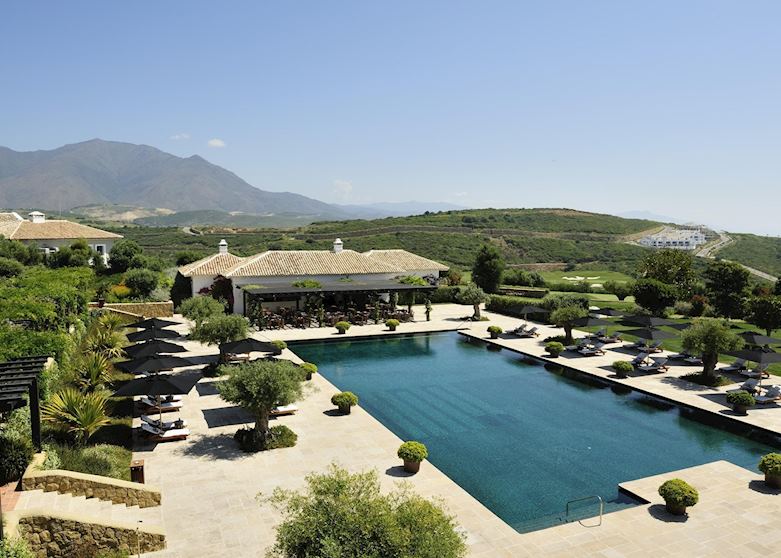 Spain
Although slightly removed from the sandy, sun-drenched beaches of Spain's Costa del Sol, Finca Cortesin offers timeless serenity and seclusion. It is surrounded by immaculate gardens and the tranquil rolling hills of Andalusia, and offers sweeping views down to the sea. Fragrant jasmine covers the white, colonial-style buildings and inside, the tastefully diverse decor has touches of old-world charm around every corner, from Islamic tiles to Portuguese doors reclaimed from churches and monasteries. There's an Alhambra-inspired 'Moroccan chill out' area and a library with a wood-burning fire as well as sizeable salt-water swimming pools and great food; altogether a destination and experience to covet.
I'll never forget when…
I spent three years giving tours in Madrid's Prado Museum, a time that was incredibly enriching and motivating. Having studied the major stylistic movements of Western art and the great Spanish masters in college, it was surreal to share my enthusiasm with students and tourists alike. Returning to take a tour as part of my research trip with Audley was equally gratifying as I was able to gain a different perspective on the paintings from our local guide. Every time I see Hieronymus Bosch's mind-boggling 16th-century Garden of Earthly Delights I am humbled and reminded that art is ever spontaneous and always open to new interpretations.