Cissa, Italy Specialist
Growing up hearing stories about my father's childhood in Germany, and how my mother's family came over from the Netherlands, I always knew I wanted to travel. So when the opportunity presented itself to study in Moscow, Russia, I applied and never looked back. After that, I completed a program in Rennes, France and used it as a base to meet friends across Europe. I took every opportunity possible to travel, and when I first set foot in Rome, I fell in love. Whether it was stumbling across ancient ruins on my way to breakfast or being introduced to fried stuffed olives, I was enthralled. After moving back to the U.S. and spending time running political campaigns, I heard about Audley and knew that working as a travel specialist was my dream job. I'm thrilled to be working in the travel industry and helping others to craft unforgettable trips and experiences.
Speak to Cissa

Start planning your trip to Italy with Cissa
Q&A with Cissa
What's the best local dish you've tasted?
Olive all'Ascolana is hands down my top food item to look out for when I visit Italy. They are originally from the Marche region of central Italy, but they're so good you can find them in many cities around the country. These fried olives stuffed with spiced meat laced with lemon, clove and nutmeg are seriously addictive, so be careful. Every time I see them being sold by a street vendor or in a café window, I have to stop. They are often considered street food, but sometimes you can find them in an aperitivo buffet or being sold in Venice as cicchetti.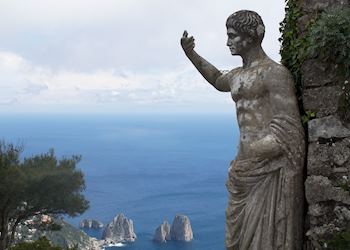 Which book, film or artwork captures Italy the most?
When I first went to Italy while in college, I picked up The English Patient by Michael Ondaatje at the insistence of a bookshop owner in the Trastevere district of Rome. She told me that it was the perfect book to read as I explored Italy because the country was so beautifully described that it seemed to be one of the characters. I was quickly enamoured by depictions of soldiers sleeping in the arms of ancient statues, men stumbling through the Vatican during raids, and the abandoned nunnery where most of the story takes place. I highly recommend reading it if you're planning a trip.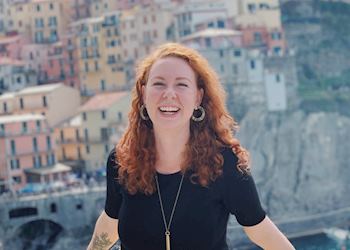 Your best piece of travel advice?
My biggest tip when exploring Italy is to be okay with getting lost. Some of my most cherished travel experiences happened because I was wandering around back streets and stumbled across a local shop or restaurant that I might otherwise never have known even existed. Italians are lovely people and will gladly point you in the right direction if you need help, so feel free to wander. If you're nervous, download offline Google Maps on your phone just in case.