Geoff, Spain & Portugal Specialist
I first visited Spain during my study abroad program in college, spending half a year in Valencia while fulfilling my international studies degree. What started as a curiosity turned into one of the most formative experiences of my life, as I began to appreciate and understand the benefits of experiencing Spanish culture first hand. During my time in Valencia I became a tapas aficionado, a paella expert, and a Rioja connoisseur. I also ventured further afield to explore Madrid, Barcelona and the Balearic Islands as well Porto in Portugal. I befriended local Valencianos, I attended a football match at the Mestalla… I went native.
As I became more accustomed to life in Spain, I started to develop a deeper understanding of myself - one of the many benefits of travel. Most recently I hiked the entire Appalachian Trail with my dog by my side.
Speak to Geoff

Start planning your trip to Europe with Geoff by calling 1-855-491-0682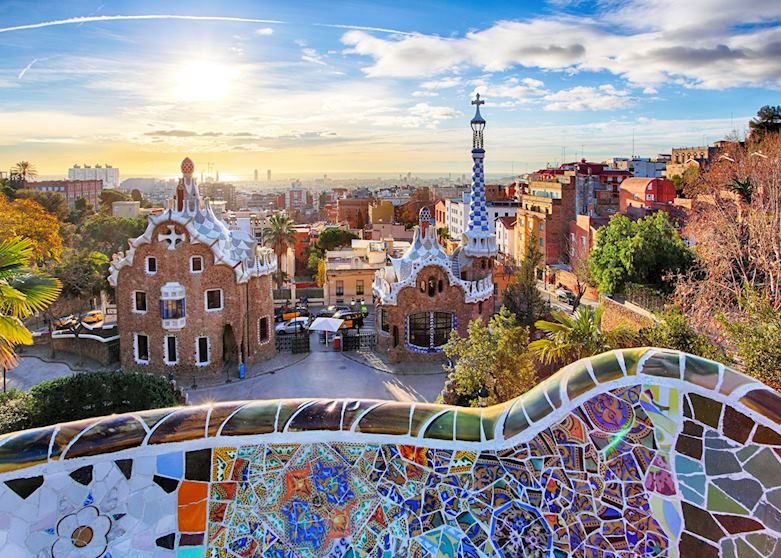 Spain
Tucked in the northeast corner of the Iberian Peninsula between the Pyrenees and the Mediterranean Sea, Barcelona is an ever-changing dialogue between old-word charm and modernity, sea and land, local and foreigner. The city has a labyrinthine 14th-century Gothic Quarter, the avant-garde architectural wonders of Antoni Gaudí, a vibrant waterfront scene and an endless choice of quaint tapas restaurants to indulge in Catalan gastronomy. It's a wonderful city to simply wander around on foot but if you have the chance, I highly recommend going on a chartered helicopter tour of the city to soak up Barcelona's beauty from above.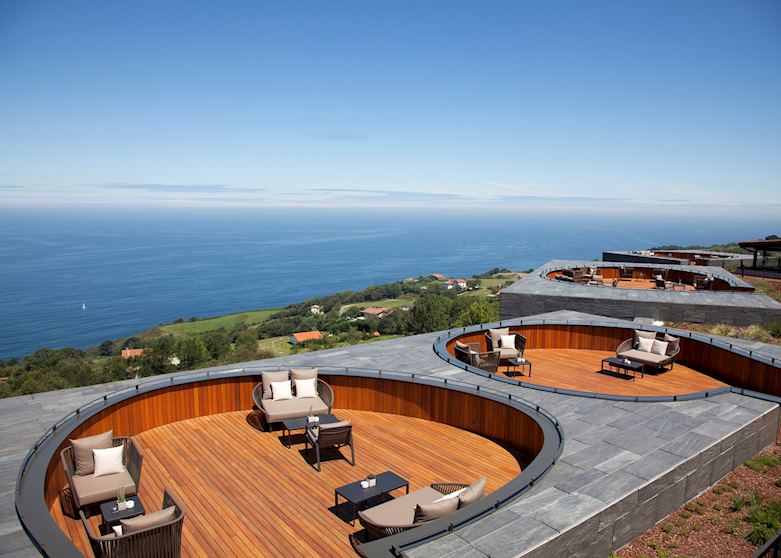 Spain
If I had one night left in this world, I wouldn't stay anywhere but Akelarre just outside San Sebastián. Elegant and contemporary in design, this property features a wellness area with an indoor pool, a wine cellar for special events, and a renowned three-star Michelin restaurant. Staying here is a very special experience. Chef Pedro Subijana's vision took nearly 15 years to complete and is now one of the most stylish hotels on the planet. No detail has been overlooked in the impeccable decor, the wide-ranging amenities and the framing of some of the best views of the Basque coastline.
I'll never forget when…
I've always been intrigued by the Moors' influence on Spain yet never felt like I understood it until I stepped inside the Alhambra in Granada. I'll never forget the moment I first laid my eyes on the intricate geometric designs that fill this historic treasure and the feelings it evoked in me. As I advanced from room to room I was struck by the sheer beauty of the architecture; I had never before been moved by a building in this way. It was as if I had immersed myself in a country within a country, and that was truly unforgettable.