Jenna's fondest childhood memories come from traveling to new destinations with her family. While studying at Bryant University, she went on her first overseas trip, where she completely fell in love with Italy. She couldn't wait to get back and studied abroad in Rome the following year. While there, she continued to explore the different regions of Italy and still hasn't had enough, having returned to the country many times since. After Bryant, Jenna completed an M.S. in Accountancy at Bentley and started her five year career in tax. Feeling unfulfilled from her professional life, she planned personal trips every year. She ended up living and teaching in Spain for a year, where her passion for travel continued to grow. Wanting a career that aligned with her interests, Jenna happily joined the Audley team. She's thrilled to share her knowledge and passion for Italy with all Audley clients!
Speak to Jenna

Start planning your trip to Italy with Jenna by calling
1-844-349-1028


Recommend Jenna to someone you know
Help your friends and family discover the world with Audley. Recommend Jenna today.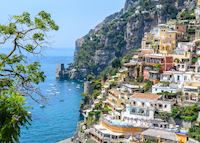 Although Rome was the first city I visited that ignited my love for the country, my favorite place is Amalfi, a quaint and serene town located on the southern coastline. My favorite memory there was spending quality time with my dad when he visited me while I was studying abroad. We explored the town together, shopping for the best limoncello and souvenirs, and tasting the best pastries along route. I also got leather sandals made in a small artisan shop, where my foot was measured to make sandals that fit my foot perfectly. This couldn't have been a better introduction into Italy's southern coastal towns, where there is nothing but stunning views of the sea and surrounding towns, beautiful sunsets, and delicious cuisine.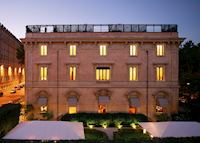 If I had to choose, my favorite accommodation is Villa Spalletti Trivelli Hotel in Rome. It was once a historic Roman residence that the family decided to convert into a hotel in 2004. When you enter the hotel, you immediately forget that you are in such a big city and feel as though you've just entered your own home, one of the main reasons I am so drawn to it. The family kept the original décor from their home throughout the common areas as well as in the rooms, but added a touch of modern over the years, which can be seen in the Turkish spa and the rooftop terrace. Overall, it's a place where you can truly unwind and feel as though you are living like a Roman.
I'll never forget when…
Taking a cooking class in Italy had always been a dream for me, so I was very excited to go to one on my most recent research trip with Audley! The class is taught by a local chef, who has years of knowledge and experience in the cooking business. The chef makes the class feel like fun rather than feel like you are cooking your lunch, where she teaches you everything from the basics (i.e. how to cut vegetables correctly), to more complicated cooking techniques (i.e. making orecchiette pugliesi pasta). My favorite part of the class was enjoying the five different pasta dishes paired with white wine and good company. I walked out feeling like I'd learned so much about the Italian cuisine, and can't wait to try and make my own pasta at home!