Waking with the sun's first rays, Jesse, aged seven, climbed Notre-Dame's bell tower with his father. Finally reaching the top of the spiral staircase, he peaked over the gargoyles for his first view of the Parisian skyline. Since then, Jesse has explored the world as a traveler, a volunteer, a student, and a professional.
In university, Jesse spent a semester studying comparative international justice systems in Budapest, Hungary. He followed this with a semester in France, fulfilling his childhood dream, learning the French language and immersing himself in French culture.
Having only teased his appetite for travel, over the next four years Jesse headed from volunteering in Cameroon to teaching in Thailand to founding an international education consulting company and an ESL school in China.
Now, having traveled to over 35 countries, Jesse is back in Boston and loves creating bespoke trips to where his passion for travel started: France.
Speak to Jesse

Start planning your trip to France with Jesse by calling
1-855-773-6407


Recommend Jesse to someone you know
Help your friends and family discover the world with Audley. Recommend Jesse today.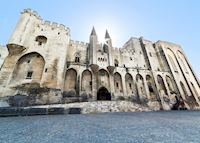 France
Storied with history and culture, Avignon is my top recommendation when it comes to places to go in France. Situated in Vaucluse, the last sovereign state to join France, you can feel how its historical independence still lives in the hearts of its inhabitants. It has a passionate culture and loves arts of all kinds. I like wandering through the winding cobbled streets, popping in and out of boutique shops, or taking a brief pause at one of medieval stone-walled cafes.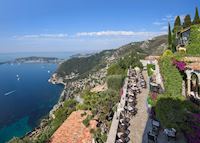 France
Scattered across the cliffs of Èze, Château de la Chèvre d'Or offers a unique taste of luxury. With private views of the Mediterranean Sea, each of its rooms provides tranquil respite from the bustle of everyday life. Crowned with two Michelin stars, the Chèvre d'Or also houses one of the top gastronomic restaurants along the entire Riviera. In order to accommodate the tastes of all palates, the hotel hosts multiple restaurants, each one located on a different terrace overlooking the majestic Côte d'Azur (Azure Coast).
After relaxing, eating, and soaking in the property's views, you can walk out the door into the heart of the most picturesque village on the Riviera, Èze. From its relaxing atmosphere and beautiful views to its amazing food and perfect location, the Chèvre d'Or delivers everything one could want when traveling to the French Riviera.
I'll never forget when…
Throughout all my travels, one of the most memorable experiences I've ever had is visiting the D-Day beaches in Normandy. At both Utah and Omaha beaches I stood in silent awe. With the help of the explanations from my guide and the museum exhibitions I'd seen the day before, I was given an intense insight into the fear and courage of the soldiers who stormed these beaches. At the end of the day my guide accompanied me to the American Cemetery where I walked through a seemingly endless field of white crosses.