Joe, Italy Specialist
Coming from a Sicilian family, I grew up immersed in Italian culture and some of my earliest memories revolve around heated games of bocce. As I grew older, I was fortunate enough to visit the Caribbean and travel across Europe to Spain, France, England, Ireland, Germany, Italy and Turkey.
I have countless memories from all those locations but nothing captured my heart the way Italy did with Venice's winding canals and the sense of history and culture that permeates every Italian street.
With my wanderlust never abating and a deep desire to revisit the place where so many of my relatives were born, I eagerly started working as an Italy country specialist with Audley. I'm eager to share my experiences of the country that has influenced so much of my life and where I've spent so much of my time.
Speak to Joe

Start planning your trip to Europe with Joe
Q&A with Joe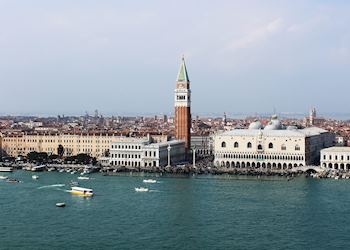 What's your most vivid travel moment?
Flying into Venice at night was a thrilling experience. The bright lights emerged atmospherically from the dark water of the Adriatic and I remember feeling a moment of panic as we landed because I couldn't see the runway from my window and it looked like we were about to plunge straight into the lagoon. Taking a private boat from the airport to the hotel, we entered a city unlike anything I had ever seen before. Passing by buildings older than my country, bereft of the grating noise of cars honking, the city immediately won me over with its romance.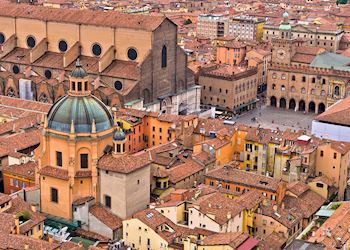 Where would you love to travel next?
The city I cannot wait to return to is Bologna. With its rich history, culture and architecture there's plenty to see and do, but it also has the tastiest food I have ever had. In Bologna, tortellini means more than just pasta, it represents spending time with friends and family and letting the worries of the world fall away.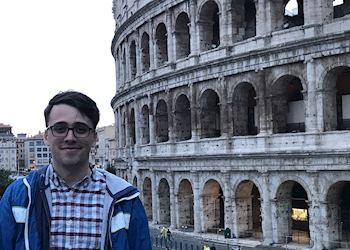 Which book, film or artwork captures Italy the most?
Unfortunately much of the Romans' legacy has been destroyed or buried over the last 2,000 years and it's hard to comprehend the age, majesty and function of Roman buildings if you have no context. A book that helps capture what life was like during the Roman era is The Storm Before the Storm by Mike Duncan. It covers the history of the Social War and the tumultuous times that set the stage for Julius Caesar's rise to power. The book is easy to digest and tells the tale in a way that gives justice to the drama and emotion that motivated these titans of history.