Julia, Italy Specialist
After college, I spent some time in Europe, exploring the continent and all it had to offer. I was smitten by the whole experience and felt I had found what it was that made me tick. From then on, I knew I wanted a career that involved travel, so that I could combine my passion with helping others see the world.
During that first, heady trip, it was Italy in particular that left a mark on me with its rich culture, graceful architecture, and rugged coasts lined with traditional fishing villages tumbling down steep slopes to turquoise seas. Whether you're interested in art or history, food and wine, music, or traditional culture, Italy offers so much to experience and discover.
Exploring new places, seeing how others live, and immersing myself in unfamiliar cultures continues to be the most rewarding aspect of my life, and getting to share that with others is a privilege.
Speak to Julia
Start planning your trip to Europe with Julia
Q&A with Julia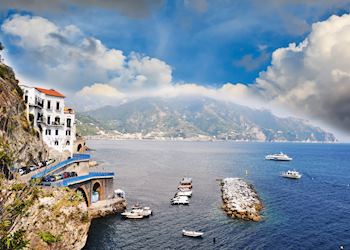 What's the best local dish you've tasted?
During a tour of the Amalfi Coast my driver suggested one of the oldest restaurants in Praiano, Ciccio Cielo Mare Terra, for lunch. The restaurant sits on a clifftop with sweeping views of the sea. The staff were extremely knowledgeable about each dish and suggested I try spaghetti al cartoccio (spaghetti in parchment), a baked dish they had been serving since 1965. It was rolled out wrapped in parchment paper which the waiter opened up, revealing layers of pasta, clams, olives, capers, fresh tomatoes and oregano. Drizzled with lemon then stirred, it tasted divine and I haven't stopped thinking about it since.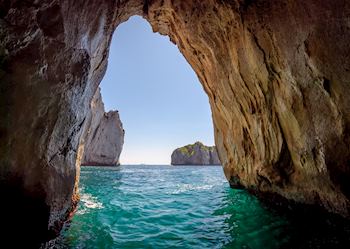 What's your most vivid travel moment?
On a recent trip to Italy, I took a private boat from Sorrento to Capri. On the way, we stopped at the Grotta Bianca (White Grotto) where bright, turquoise water gleams under a hood of white rock, pearly stalactites hanging from the roof. I climbed the steps to the upper level just as a boat arrived carrying around 50 passengers; due to the large number of people, they had to stay on board. I remember standing looking down onto the electric blue water, sunlight shining in, feeling how lucky I was to be the only one to see the grotto from this view.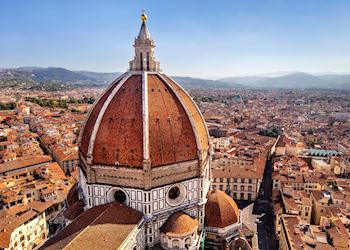 Which book, film or artwork captures Italy the most?
I began reading Bella Figura: How to Live, Love and Eat the Italian Way by Kamin Mohammadi on a train from Venice to Milan. Part self-help book, part memoir, it recounts the author's move from London to Florence as she flees a stressful job and stagnant love life. She seizes an opportunity to move to Italy and soon learns from the Italians how to find beauty in the simpler things in life. I love this book's portrayal of Italian culture, and the importance it places on enjoying life's simplicities and not getting too caught up in the stresses of everyday life.