Kevin, UK & Ireland Specialist
My family moved between Ireland, the UK, Canada and the United States as I grew up, and experiencing different countries from a young age ignited a passion for travel and allowed me to develop an understanding and love for different cultures. So many quotes from renowned writers make observations about travel's ability to broaden the mind and this sentiment really resonates with me. Travel has opened my eyes to different cultures and ways of life and ultimately influenced my career decisions, leading me here to work with Audley. Although I live in Boston now, Ireland will always be my home and I'm delighted to be sharing its joys with others. The friendly culture, vibrant atmosphere and passion for good food and drink is unparalleled throughout the world.
Speak to Kevin

Start planning your trip to Europe with Kevin by calling 1-844-349-1028

Q&A with Kevin
What's the best local dish you've tasted?
I was in the Corrigour Lodge Hotel in the Scottish Highlands and wanted to try something local, so I ordered the lamb. Cooked to perfection and served with a cranberry jus and fresh new potatoes, it was the best dish of my trip and made even more special by the fact that all the ingredients were sourced locally. I also tried Scotland's national dish, haggis, for the first time on this trip. Made from offal, oatmeal, onions and spices, it's like a round, crumbly sausage and tastes far better than it looks or sounds.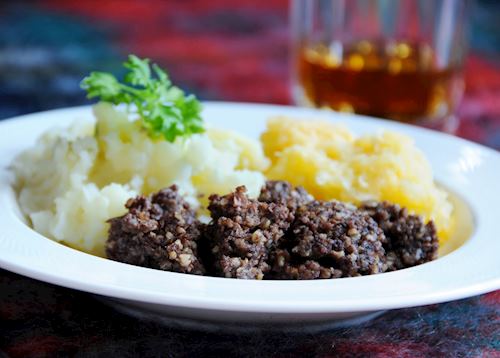 What's your most vivid travel moment?
The Wormhole on Inis Mór, the largest of the Aran Islands off Ireland's west coast, was one of the highlights of a recent visit. This natural, rectangular-shaped pool sits under a crescent of overhanging cliffs, directly beside the Atlantic. The only way to get there is to walk along a small, steep cliffside path by the ocean and when I arrived, I was the only person there. I sat totally alone as the large swells crashed against the rocks filling the pool and then draining it away over and over again. It was thrilling, humbling and meditative all at the same time.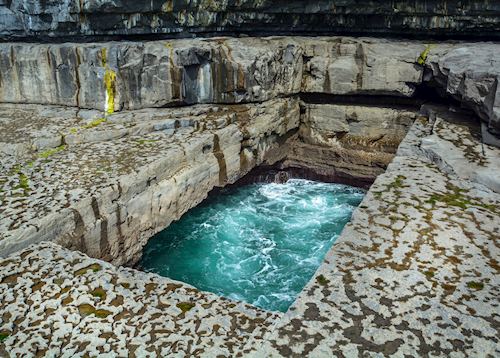 Your best piece of travel advice?
My top tip when touring around the UK or Ireland is not to be afraid of veering off the beaten track. Some of the best experiences, restaurants and pubs can be found scattered in hidden corners of towns and cities. Speak to locals and ask them for their own recommendations, ultimately, it will lead you to places you might never have discovered otherwise and give you a very different perspective on a country.