Growing up riding commuter trains around Boston, MA, nothing could prepare me for the pure joy of punctual, efficient public transportation I experienced during my semester studying in Vienna, Austria.
Using Austria as my home base, I ventured through as much of Europe as possible. The dramatic landscape of the South Tyrol and exploring the canals of Venice was the best introduction to Italy. After graduating from Providence College, I moved to Spokane, WA, to complete a service year with JVC Northwest AmeriCorps. While working in Maryland I was thrilled to return to Italy and see how great Rome was for myself, while my most recent trip to Naples led to the discovery of the greatest gelato of all time.
On the weekends, you can find me working toward my goal of visiting all 50 states (23 to go) or using my National Park Pass.
Speak to Laura

Start planning your trip to Italy with Laura by calling
1-855-233-1097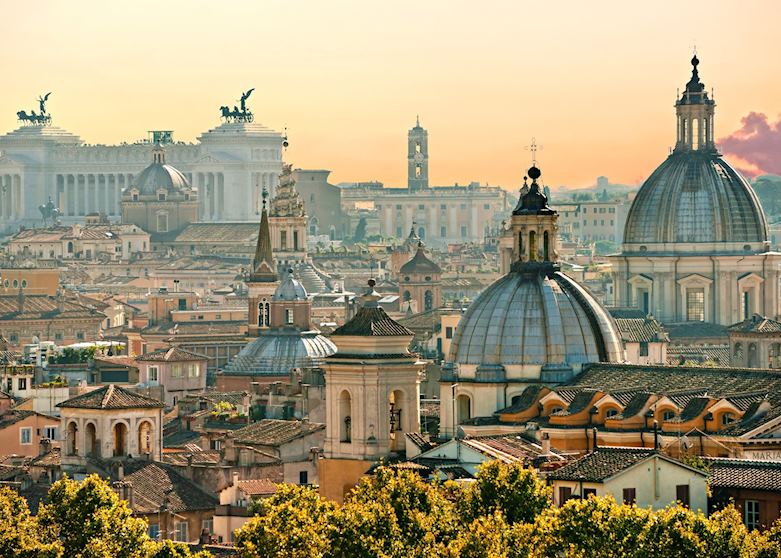 Italy
Pack your favorite walking shoes, you can't see Rome without them! It's a magical place to explore on foot and wandering through the Roman Forum looking at a cross-section of an ancient street offers the most powerful visual depiction of how much history two millennia holds. I'd also recommend taking a private Vespa tour of the city to see the best views and just experience the streets like a local. Leave enough time to properly explore the food, wine and gelato too, as well as some space in your suitcase, you'll probably want to take a bottle or two home.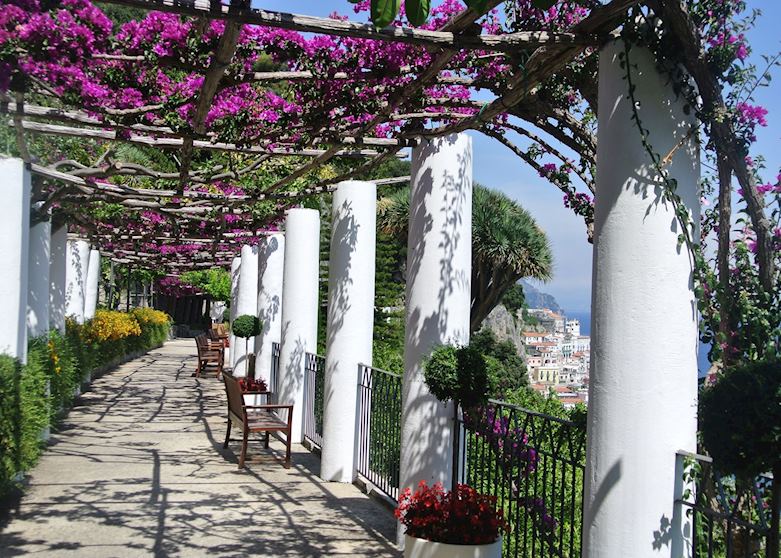 Amalfi Coast Region
Waking up every day to sea air and sapphire-blue ocean views makes the Grand Hotel Convento di Amalfi a blissful Italian oasis. After lingering over delicious homemade lemon or pistachio cake and an expertly-made macchiato on a breakfast terrace with sweeping views, it's only a ten-minute stroll down hillside paths to downtown Amalfi. There's a cliffside infinity pool, attentive staff and a historic setting. At the end of a long day you can enjoy a glass of wine in the hammock under the lemon grove. Just thinking about it makes me wish I was there now.
I'll never forget when…
Three thousand miles from home, the first hand gestures were flying in the kitchen and I knew I was with my people. My cousin and I were eating in a restaurant just around the corner from the Pantheon and found ourselves sitting next to a family Christmas party with 40 people. Nonna Paula took turns cooking and vehemently urging us to finish the four-course dinner. The later it got, the louder it became. Eating, drinking, laughing, all evening. It doesn't matter if the Italian family is your own or borrowed, the joyous chaos of being together needs no translation.