As part of studying Hospitality and Tourism Management Laura was fortunate enough to complete a semester abroad in Florence. During her time in the country she was able to take several weekend trips, immerse herself in Italian culture and try some fantastic food! In addition to her Italian adventures, Laura took full advantage of being on the European continent and explored other cities such as Barcelona, Munich, Prague and Dublin. After graduating, Laura worked in fine dining and hospitality management as a food and beverage manager at one of Boston's well-known hotels. However, she couldn't ignore her love for European culture and decided to put her skills to use at Audley by helping others to discover the magic of Italy.
In her free time, Laura makes every effort to snowboard all of America's mountains and checks out Boston's Italian restaurants so she can feel closer to her favourite country.
Speak to Laura

Start planning your trip to Italy with Laura by calling
1-844-377-2306


Recommend Laura to someone you know
Help your friends and family discover the world with Audley. Recommend Laura today.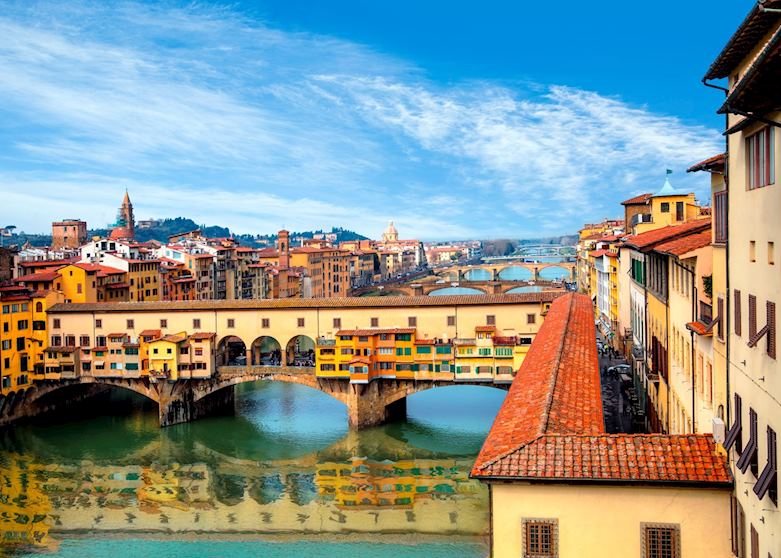 Tuscany
While I've visited many cities throughout Italy, Florence holds a special place in my heart after spending a semester immersing myself in everything this beautiful city has to offer. Florence's air smells and feels truly Italian, as the cobblestone streets are lined with local musicians and art, along with locals enjoying espressos throughout the day make you feel like you're experiencing Italy as it was meant to be. Although the crowds downtown can be overwhelming at times, the city's quiet neighborhood of Oltrarno is a quiet oasis in a bustling city. It is easy to find local gems such as Piazza Santo Spirito along with historically famous sites such as Pitti Palace, Boboli Gardens and the stunning Piazzale Michelangelo.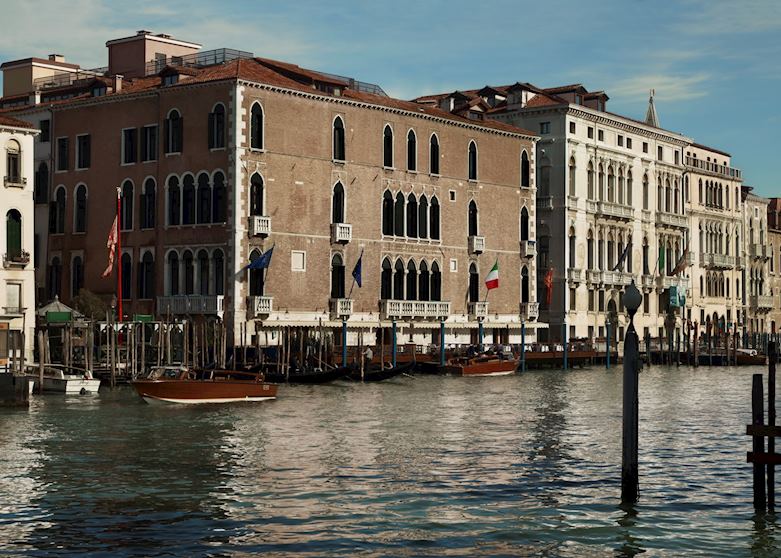 Italy
The Gritti Palace's relaxing, luxury atmosphere is unmatched after a long day of exploring the winding canals and taking in the beauty that is Venice. Dating back to the 16th century owned by the former Doge Gritti, the palace embodies authentic Italian style while providing an unforgettable experience linked with modern amenities. Each room is tastefully decorated in true Venetian style and contain lovely floor to ceiling windows which allow you to take in the breath taking views. Located right on the Grand Canal, you have the option to enjoy breakfast or an evening drink on the beautiful outdoor terrace which overlooks the water- an amazing way to begin or end your day.
I'll never forget when…
Growing up in Boston, Italian food has been a staple of my life, so it should come as no surprise that the cooking class I took in Florence was simply unforgettable. Taught by a Tuscan chef who shared the history of every ingredient and step of the process. We kneaded, rolled out dough and shaped pasta to perfection (or at least she did) until we had created four beautiful handmade pastas and sauces to pair with them. While devouring the pasta was everyone's favorite part of the day, learning how to prepare a true Bolognese along with other Tuscan traditions was an experience I reminisce about while I'm in the kitchen.