Lindsay, Italy Specialist
Lindsay first traveled to Italy during a six week study abroad program, while pursuing a bachelor's degree in hospitality management from Florida State University. After returning home the country remained imprinted in her mind; from the grandmother making homemade pasta tableside, to the kindness of the Italian people, Italy made her feel at home. While in Europe she was also able to explore many other countries but it was Italy that left the biggest impression on her.
After graduation she worked in retail and hospitality management, which allowed her to focus on another passion, which is customer service. A couple of years ago she decided to combine her love of travel with her customer service expertise and joined Audley, where she now creates bespoke trips for her clients traveling to Italy.
Speak to Lindsay

Start planning your trip to Italy with Lindsay by calling 1-855-390-7746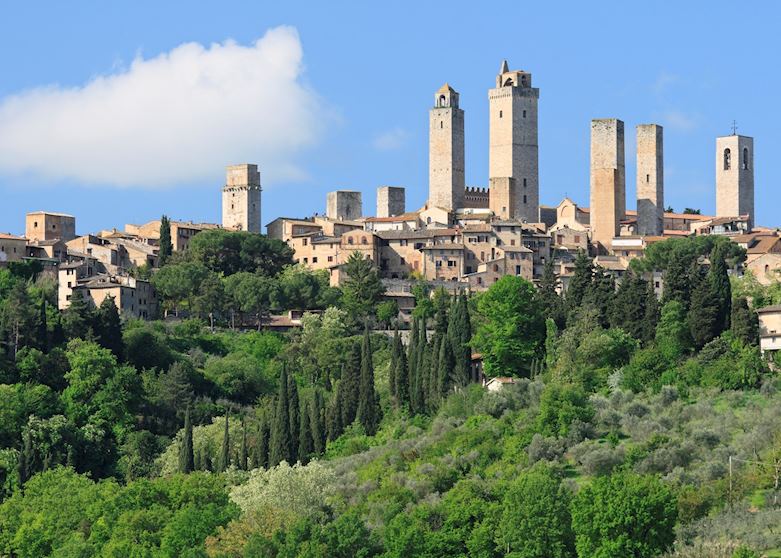 Tuscany
San Gimignano is a quaint medieval village in Tuscany, surrounded by 13th century walls and as you explore you will see many towers — fourteen still stand today.
My favorite memory is walking up the hill to the ruins of the 14th century fortress, La Rocca di Montestaffoli. From this vantage point the panoramic views are spectacular: rolling hills, olive trees, and towers dot the landscape. After you spend some time soaking in the Tuscan landscape be sure to get some gelato in the Piazza della Cisterna. No visit to San Gimignano is complete without some shopping; the town is filled with wine, ceramic, cured meat, and leather stores.
I left San Gimignano feeling refreshed and I think you will too.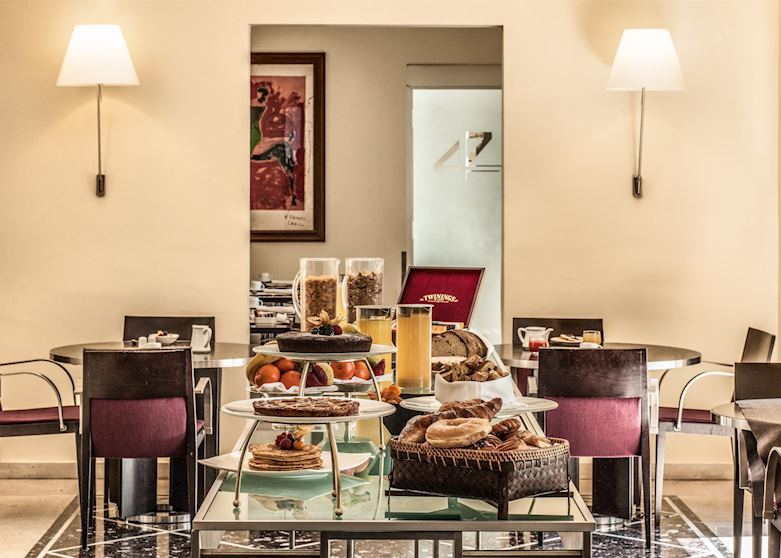 Italy
Hotel 47 was the perfect place to come back to after a long day exploring Rome. There are 61 rooms and each floor of the hotel is focused on a local artist. There is a roof deck where you can sit back, relax and enjoy views of the Circus Maximus.
If you are still up for more adventure cross over the Tiber River into the Trastevere area, where you will be sure to enjoy some typical Italian dishes in one of the many restaurants. If you would rather go in a different direction, Campo di Fiore is only a 15 minute walk as well. If you want to stay put, the hotel's restaurant will serve innovative, Mediterranean cuisine.
I'll never forget when…
I have always been fascinated by Mardi Gras and Carnivale, so partaking in a mask-making class in Venice was so fun for me. You will enter a store filled with thousands of masks and get to take some time to choose one that speaks to you and gives you inspiration. From there you will go to the mask-making room to sketch out your design and get to work. Your instructor will provide some history into the Venetian masks and the significance of the different designs. My favorite was working with gold leaf but the colors and options are almost limitless. This experience will take you back in time and allow your creative side to come to life — and of course your creation is yours to keep.