Marissa comes from an Irish family with deep roots in the most northern stretches of Donegal, where her grandmother was born and raised. When Marissa was just five years old her aunt married an Irishman from the same town, and all at once she found herself at her first wedding and her first trip to Ireland. Growing up as her Nana's favorite grandchild, she has always felt especially close to her heritage and family's homeland.
Before Audley, Marissa joined EF Education First where she helped many see the world through educational travel, but also had the opportunity to chaperone a large group of Spanish-speakers to England, Ireland & Scotland as their translator. Even 20+ years after her first visit, the UK and Ireland still fascinates her with its thousand shades of green, but her favorite part is seeing the impression it makes on others as they experience it for the very first time.
When Marissa isn't traveling internationally she can be found hiking, enjoying live music or doing weekend trips around New England. Western Massachusetts, where she studied, and Cape Cod are some of her favorite local destinations.
Speak to Marissa

Start planning your trip to Europe with Marissa by calling
1-855-390-7741

Recommend Marissa to someone you know
Help your friends and family discover the world with Audley. Recommend Marissa today.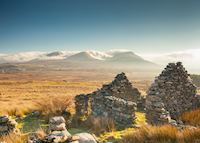 Even after a lifetime of stories and visits to the Emerald Isle, I never knew about Connemara until my most recent visit. It's a lesser-known version of the Lake District in England, or the Isle of Skye in Scotland. The best part? It's in Ireland, so if you only have limited time, you can still get a similar experience! This region of the country has landscapes I didn't know Ireland was capable of. Looming, green and rocky mountains, lakes and ponds scattering the valleys, and tall almost prehistoric-looking trees surrounded by purple blooming Heather or yellow flowering bushes, called Furze, depending on the season.
The ever-changing foliage, but temperate climate, means that no matter what time of year you are visiting you can find Ireland in some form of enchanting beauty. The walking, fishing and hiking is endless in this part of the country, and I found myself in mountains, valleys, lakes, fishing lodges and the beach all in one day. One of the best parts is it's not too far from Galway or the Shannon Airport, so the hustle and bustle of the city is still easily reached before or after a lovely escape to Connemara.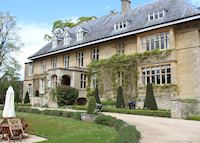 Lower Slaughter is known to be the most beautiful village in the Cotswolds, and although its name may deceive you, The Slaughters Manor House is equally as charming and romantic as the village it's nestled in. Walking from the quaint town, crossing a trickling river and some green space and then approaching the Manor gates with its emblem of a fox painted on was just the introduction to the charm this hotel has to offer.
I loved the modern feel the interior had while also maintaining its old world authenticity. It had just enough quirkiness to keep it interesting, but elegant. The design scheme is light and the windows allow the sunlight to flood in during the day, but the same room morphs at night to create a lovely, glowing evening atmosphere. Upstairs there is an impressive Billiards room where you can try your hand at the Snooker table before retiring for the evening.
Although the rooms in the main house are just sweet, it was the rooms in the carriage house that completely swept me off my feet. Big, spacious, tall ceilings, giant showers and the Garden Rooms even have their own private garden area with a grill and Jacuzzi! This one is on the list for my honeymoon.
I'll never forget when…
Our journey to Inis Mor, the largest of the Aran Islands in Ireland, was one of my all-time favorite experiences. Earlier in our trip I mentioned to one of the locals that we were taking a flight to the island and he mentioned something about it only taking a few minutes. Well indeed the entire flight lasted only six minutes! Being a bit of a nervous flyer, I was naturally a bit unsure about getting in this 10 person propeller jet willingly, but once we got up into the air and I could see Ireland's mainland behind us with the Wild Atlantic splashing against its shore, and the mystical Aran Islands I've always heard of ahead of us, I was in complete peace. I watched out the window as we passed over the Atlantic searching for dolphins and admired the island as we approached in the most memorable (of only two) ways to arrive to the islands. But, I'd say that little plane jaunt beats the ferry every time.