Peyton, Italy Specialist
I first went to Italy on a four-month study abroad program in Florence, which is where I fell in love with the country. I threw myself into the experience spending weekends exploring Tuscany and pledging to cover as much ground as possible throughout the semester. From Florence, I went north to Lombardy and south along the coast to Campania, a region offering great food and even better scenery. After returning from my semester abroad, I just knew I would have to go back. My experience had ignited a passion for travel that I had to share with friends and family. Now, I return every year in order to explore remoter parts of the country and discover destinations that are well off the beaten track. Italy has so much to offer, each visit brings something new, and always something I just love to share with travel companions new to the country.
Speak to Peyton

Start planning your trip to Europe with Peyton
Q&A with Peyton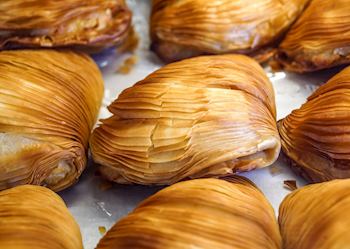 What's the best local dish you've tasted?
Perhaps this is an unusual choice for Italian food, but I've got a sweet tooth and Italian pastries are simply irresistible. I'm known to enjoy virtually all Italian pastries, but the one I crave the most is sfogliatelle, a shell-shaped pastry sometimes called 'lobster tails' in English. They're made up of overlapping layers of paper-thin pastry and filled with ricotta and candied lemon or orange peel or sometimes almond paste. The combination of the crispy, flaky pastry and soft, creamy filling is a match made in heaven. Seek them out, especially in their original home, Campania.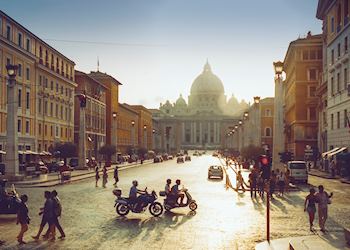 What's your most vivid travel moment?
While I had been to Rome a handful of times, driving through the busy streets on the back of a Vespa driven by a local offered a whole new perspective on the city. With the crowds and my own inexperience driving a scooter, I had primarily seen the city on foot, but navigating the small streets surrounded by centuries of architectural history and buzzing past traffic was a revelation. It was a great opportunity to see everything in a different light and explore well beyond the historical core to get a more authentic view of Rome.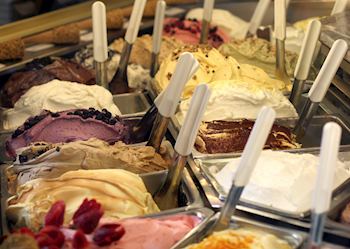 Your best piece of travel advice?
My tip is for gelato lovers and is applicable all across Italy and even more so in the larger cities. There are several visible signs of good or bad gelato but a lesser-known tip that I have learned from locals is that the pistachio gelato should be brown rather than green, while the lemon should be white rather than yellow. If either is an unnaturally bright shade, the odds are that they are made using artificial ingredients and it's time to move on and look for more authentic gelato elsewhere.