Samantha, France & Italy Specialist
As an accomplished athlete and Boston native, Samantha has always lived an active lifestyle. Prior to majoring in communications at Goucher College, Samantha spent a summer in Europe researching architecture and sculptures for her minor in Art History. Ever since, Samantha has been fortunate enough to continue to explore the globe; her preferred destinations include Botswana, France, Thailand, and Turkey. Samantha's first years at Audley were spent as a Southern Africa specialist.
Since then she has joined Audley's Europe team with a focus on France. After extensively traveling through France she has gained an in-depth knowledge of the French way of life through food, art and wine. Although she loves traveling the world, Samantha feels there is no place like home and her perfect day would include watching the Patriots win at Gillette Stadium with a hotdog and beer in hand.
Speak to Samantha
Start planning your trip to France with Samantha by calling 1-855-838-6576

Audley arranged a tour for the three of us that was perfect for our family and within our budget constraints.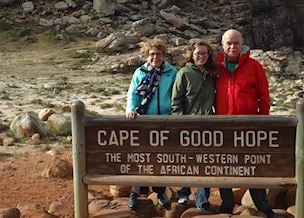 Pam P., Calvin B. and Ariana B. traveled to South Africa for 8 days in April 2016, organized by Samantha S
We wanted the take our 13 year-old granddaughter on a big trip. We had used Audley last year for a trip to Vietnam and Cambodia and were very pleased. Audley arranged a tour for the three of us that was perfect for our family and within our budget constraints. From the moment we got off the plane in Cape Town until we flew home our every need was taken care of. The accommodations were wonderful and every driver and guide courteous, friendly and knowledgeable.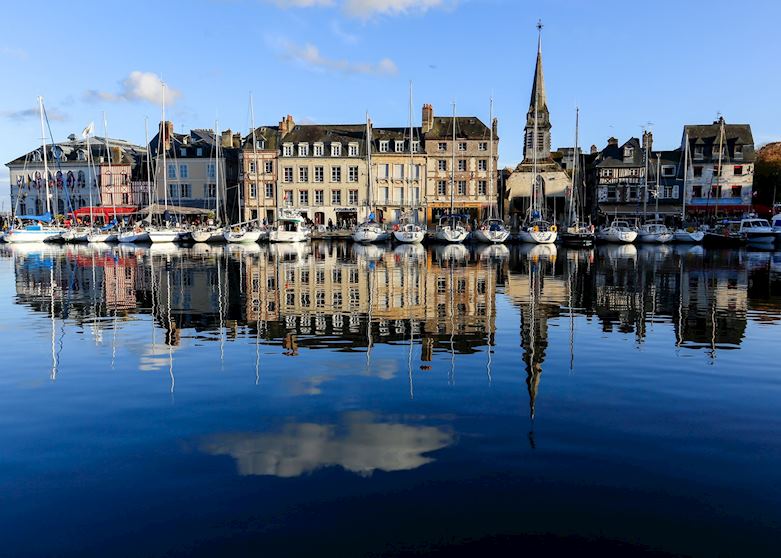 France
While in Normandy, I fell in love with the picturesque seaside town of Honfleur. It's a quaint fishing village that dates back to the Vikings. There are many half-timbered houses and cobbled streets that are lined with a stunning selection of stylish boutiques. You can walk along the port at night and see cafes and restaurants with people spilling into the streets surrounded by music and laughter. Honfleur is known for some of the best seafood in France and I have yet to find a bowl of mussels that measures up to the ones I indulged in there.
This region is also known for its apple orchards from which delicious Calvados and local ciders are created. In Honfleur you'll also be near the world-famous Mont-Saint-Michel which dates back to the 8th century. Situated between Paris and the D-Day beaches, Honfleur makes for a perfect place to relax for a few days.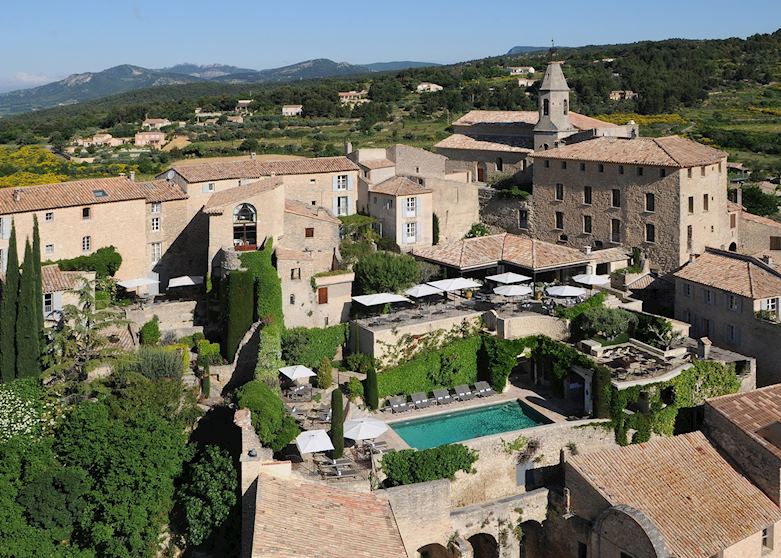 France
Hotel Crillon-le-Brave is located northeast of Avignon in the heart of Provence and is by far my favorite hotel. Perched on top of a tiny hill village surrounded by vineyards and olive groves, the views from the rooms, terraces and gardens are stunning. Its charm comes from the many medieval buildings that once were the village and that now make up the hotel itself.
Perhaps the most unique part of the hotel is the feeling of calm and tranquility it brings to you during a stay there. It's truly a retreat where you can spend your day sitting in a nearby cafe watching the world go by. Crillon-le-Brave's location is ideal and allows you to visit many nearby attractions for a day, including Châteauneuf-du-Pape, the villages of Gordes and the Luberon Valley.
I'll never forget when…
What I appreciate most about travel is having the opportunity to immerse yourself in the local culture. I was lucky enough to spend the morning exploring the streets of Saint-Germain-de-Près in Paris with a local Parisian, Christine. We spent the morning walking in and out of traditional French boulangeries and patisseries. As we strolled along, she taught me about the history of French cuisine and the way certain pastries are linked to important historical events, such as the world-famous croissant, all while tasting different goodies along the way. I particularly liked the financier, a mini almond cake designed specifically for businessmen. It's a light and moist cake, small enough to be conveniently eaten on the way to work.