An avid reader from a young age, I traveled the world through the pages of my books. As soon as I was old enough I took my first trip abroad to Russia. On that trip, I compiled a bucket list of all the places I wanted to visit in my lifetime. I have since crossed 30 countries off that list. A strong believer in 'Do what you love and the rest will follow', I decided to look into a profession in travel.
After much research, I came upon Audley Travel's website. I was drawn to Audley's philosophy of 'tailor-made travel'. Knowing that all travelers have their own passions, likes and dislikes, this idea of creating an itinerary that would fit each person perfectly, greatly appealed to me. When I'm not working at Audley I love cycling, hiking and camping with my husband and our chocolate labrador, Nora.
Speak to Sarah

Start planning your tailor-made trip with Sarah by calling
1-855-773-6402


Recommend Sarah to someone you know
Help your friends and family discover the world with Audley. Recommend Sarah today.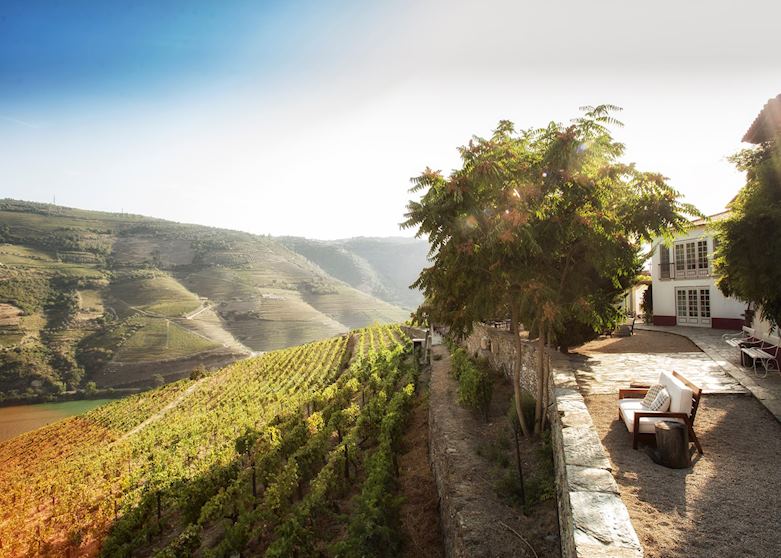 Portugal
Quinta Nova, in the Douro Valley, was the first wine hotel in Portugal. You can sip wine on their flagstone terrace while watching the rabelos float down the river, or set off on a hike through the surrounding hills. Their Conceitus Winery Restaurant is one of the best in the area; the chef changes the menu daily to highlight the freshest ingredients he finds at the local farmers market. Their 11 rooms are traditionally furnished and all have views of the vineyards and the river below.
I'll never forget when…
What first springs to mind is my evening visit to the Djemaa el-Fna in Marrakesh. Never in my life have all my senses been turned on like they were that night. The smell of spices and grilled meats, the sound of musicians mixed with the laughter and chatter of local families and visitors, the vibrant colors of stacked fruits, woven goods, beads and baubles all came together to create an immersive work of art. I had to shut my eyes for a bit to be able to just focus on the sounds and smells — I knew there was no place on earth as vibrant as that square at that moment. Another stand-out memory is my country cooking class at Casa de Juste in Portugal. Ana's 15th-century kitchen, warmed by her wood-fired oven, was filled with the smell of freshly baked profiteroles as we sipped wine from the property's vineyard, feasted on homemade cheeses and jams and looked out onto the beautiful gardens.