Sofia, Italy Specialist
I was five years old when I first went abroad but it wasn't until I was 19 that I took a trip without adult supervision and this first foray to Italy made a huge impression on me. The architecture, the food, the people and the nightlife all seemed so different to what I was used to that I was instantly smitten. I've been back many times since, and each time I visit I learn more about the country and the Italians' deep-rooted pride in their faith, food and history. The best places for me have been Verona with all her romance, Venice with her canals and vibrancy, Naples with her New York City vibe, and of course, Florence and Rome with their art, cuisine and seamless integration of the old and new.
Speak to Sofia

Start planning your trip to Italy with Sofia by calling 1-855-390-7741

Q&A with Sofia
What's your most vivid travel moment?
Capri had long been on my list of places I had to see. Luckily, the day we visited, the Blue Grotto was open and our guide, Gulia, managed to get us on a boat before the tide came in. As our rowboat entered the cave I was completely taken by the electric blue hue of the water. The boat guide sang 'Volare', his graceful voice echoing around the cave making an enchanting experience come vividly to life. It was an experience that filled my heart, brought a tear to my eye, and has never left me.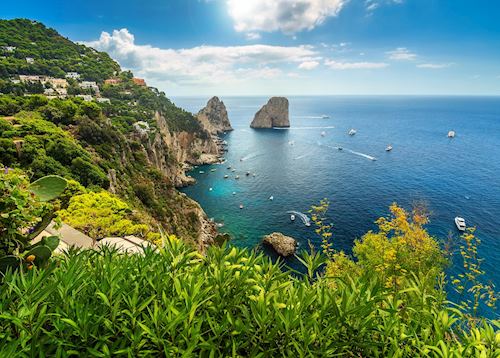 Where would you love to travel next?
I really want to visit the east coast of Italy. It's far less crowded and filled with endearing beach towns like Chioggia, which is known as 'Little Venice'. The resort town of Rimini has miles of sandy beaches and good nightlife, and I can't wait to see Puglia's trulli houses and Adriatic beaches.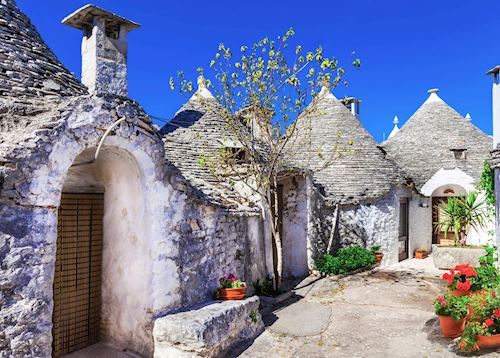 Your best piece of travel advice?
Italy is packed with world-renowned historical sites and understandably, they can get crowded. However, take a tip from the local guides to avoid the crowds at places like the Coliseum, the Vatican City and Pompeii and make sure you visit early in the morning. There will be a lot less people, so you'll get to see the sights at their most tranquil and can absorb their atmosphere — and get pictures of the buildings rather than the crowds.