Taylor, Italy Specialist
My passion for Italy started at a young age when I went to Rome and Malta for my brother's international soccer tournament. I was fortunate enough to visit the country once more in high school on a foreign language trip and again while studying abroad in college.
After graduating from Southern Methodist University in Dallas, I moved to New York where I worked in marketing for luxury consumer goods. Three years later I relocated to Boston where I worked in experiential marketing at a digital media company.
I have never been one to back down from a challenge or shy away from adventure, so when the opportunity to become an Italy Specialist was made available, I was eager to accept, what was for me, a dream job.
In my free time, I enjoy all things Italian, eating my way through Boston's many restaurants and hitting the ski slopes whenever possible.
Speak to Taylor

Start planning your trip to Italy with Taylor by calling 1-855-724-1327

The hotels were amazing, the professional private drivers and tour guides made getting around on the narrow roads of the Amalfi Coast a breeze.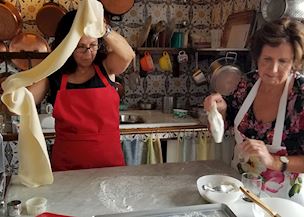 Joan Bevis and Jodi Long traveled to Italy for 10 days in September 2018, organized by Taylor L
Such a special trip, from the breathtaking views of Positano, to the ancient ruins of Pompeii, to the wine of Campania. Taylor crafted an itinerary that touched on all of the beautiful local sites of Southern Italy. The hotels were amazing, the professional private drivers and tour guides made getting around on the narrow roads of the Amalfi Coast a breeze. The private Italian cooking lesson at Casa Laura was a highlight, we felt we have made a Friend for life. It was all so seamlessly planned by Taylor, we thank you and Audley for making this trip one that we will always cherish.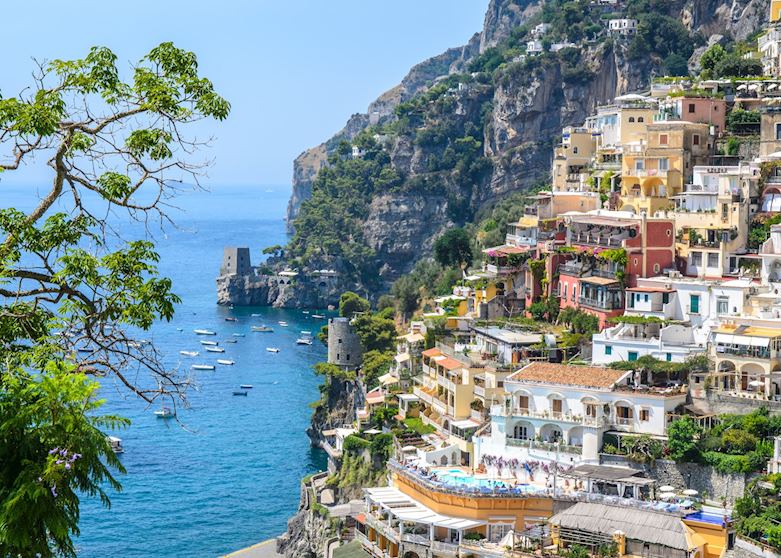 Amalfi Coast Region
Carved directly into the Amalfi cliffs, Positano is like a dream come to life. Due to its unusual location, no matter where you are, the view is impressive. Whether you're an active person who wants to explore the local grottos and hike the Path of the Gods or are more interested in leisurely sipping a glass of prosecco on one of the many beaches, Positano delivers on every level. I'd recommend visiting Positano when it's less busy. In autumn or spring the weather is warm but there are fewer visitors which makes the experience much more pleasant and relaxing.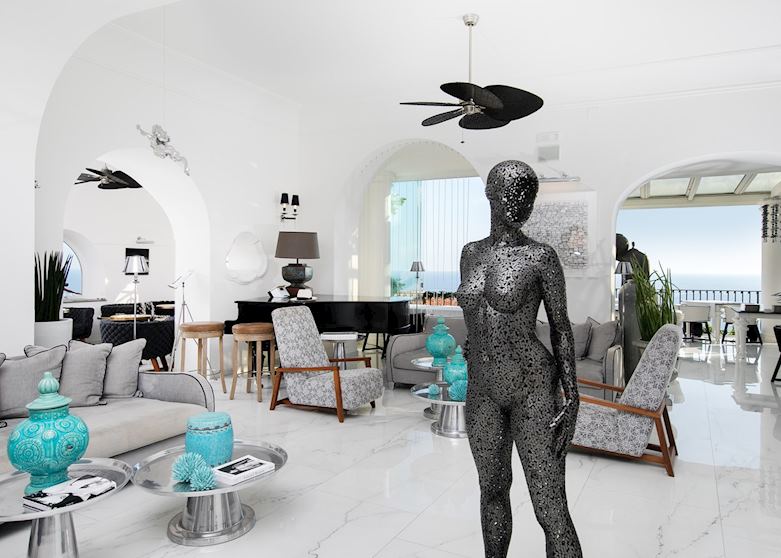 Amalfi Coast Region
Of all the hotels I have visited in Italy, Villa Franca stands out in my memory. Not only does it have a cliff-top view of Positano's coastline and a quiet location, but the level of service and personal attention is unmatched. To me, sitting on their rooftop terrace overlooking the ocean with a glass of prosecco at hand is one of the most relaxing experiences on Earth. The ambitious food at the gourmet restaurant is not to be missed and the staff are incredibly attentive and eager to assist.
I'll never forget when…
While in Italy with Audley I was lucky enough to experience local culture through a cooking class at Casa Laura near Sorrento. It was an unforgettable experience and a meal to forever be craved. Laura learned to cook under Gualtiero Marchesi, the first Italian chef to earn three Michelin stars, and passes on her passion and skills teaching you how to cook using the freshest ingredients, all while making you feel welcome in her own home. We became fast friends and while in Milan two weeks later I was lucky enough to meet up with her for dinner.