Andrew grew up in the United Kingdom and relocated to the United States with a British start-up almost a decade ago. He has always been fascinated with ancient cultures and wild places. To date, Andrew has visited over 30 countries but fell in love with the breath-taking Andean landscape, captivating mysteries of the Inca and surreal creatures of the Amazon and Galapagos. Joining Audley was an opportunity to share this passion with like-minded souls and help people to discover some of the most magical destinations on this planet.
Speak to Andrew

Start planning your trip to South America with Andrew by calling
1-844-900-6032


Recommend Andrew to someone you know
Help your friends and family discover the world with Audley. Recommend Andrew today.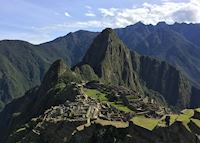 There are so many special places it's hard to pick just one. However, to have the rare privilege to visit a mountaintop citadel hidden from the world for thousands of years and to enter the most sacred and exclusive building was memorable to say the least.
That building is the Sun Temple in Machu Picchu. Only the high priest and the Inca were permitted access inside this restricted space. Somehow, this ancient civilization was able to construct the temple windows to perfectly align with the sunrise on the longest and shortest days of the year.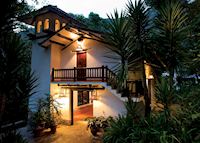 After a challenging day of hiking at altitude, I was welcomed to this riverside sanctuary at the foothills of Machu Picchu. My room in the Inkaterra Machu Picchu had a hypnotic log fire, soothing hot tub and inka shower. This unique refuge was surrounded by pristine cloud forest, hummingbirds and an orchid trail. The seclusion, ambience, service and dining experience made this the perfect place to recharge after a day on the trails.
I'll never forget when…
My most memorable travel experience to date is swimming with inquisitive sea lions, penguins and sea turtles in the Galapagos. Sleeping on a small cruise ship in the middle of the pacific ocean and spending days drifting gently in the warm, calm pacific ocean surrounded by fearless wildlife is a completely unique experience. There is nowhere else on this planet where you can get this close to wild animals in their natural habitat. Totally unforgettable and highly recommended.