Carly grew up knowing she wanted to explore more of the world then her small hometown just south of Boston. Spending her younger years traveling with her family to the Caribbean, Mexico and Central America, she knew this was not the last time she would be visiting these amazing countries.
Before landing her first job in Travel two years ago, Carly worked in the service industry. The fast pace and the interaction with all different types of people was an ideal fit for her. When the opportunity arose at Audley to combine her passion for travel and her customer service skills, Carly jumped at the chance! Every day, Carly has the pleasure of sharing her knowledge and love of adventure that she has experienced time and time again in Costa Rica, Guatemala and Belize.
Speak to Carly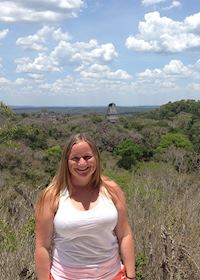 Start planning your trip to Central America, Mexico & Cuba with Carly by calling
1-617-223-4931


Recommend Carly to someone you know
If someone you know is planning a trip and would benefit from speaking to a specialist, recommend Carly for expert advice about their travel ideas.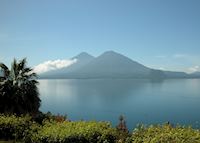 Spending time exploring Lake Atitlan, its communities and all it has to offer was so eye opening. Not only are you experiencing the beautiful turquoise blue of the lake, you also might be lucky enough to get a glimpse of all three volcanoes on a clear day. From being able to jump on a trampoline with some young school kids, learning how to back strap weave with the local women, to really experiencing their sense of community in San Juan, I loved everything about the lake towns. Only accessible by boat the towns are similar yet each gives off their own unique feel. From the clothing and textures and art work, each town gives you a whole new world of culture to explore.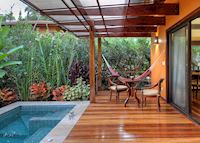 Coming from the service industry can really teach a person to appreciate impeccable service when they see it, and this is exactly what I experienced while staying at Nayara Springs. From the warm friendly greeting in reception complete with welcome drinks, the attentiveness of the entire staff never faltered during my entire stay.
Though it's located in the tourist destination of Arenal, you never get the feeling of being overcrowded at Nayara. You are hidden away in your own secret paradise with private villas complementing the lush grounds beautifully. The villas are decorated to the highest quality, with a very welcoming feeling. The highlight of the spacious villas for me was the private outdoor area completed by your own hot springs pool.
The multiple restaurant options on property have something for everyone. For those of up for a night cap, the wine bar is an awesome atmosphere to enjoy, with plenty of options for you to try or indulge depending on your mood. Before the end of your trip, make sure you treat yourself to a beautiful spa visit here, I promise it won't let you down! The covered cabanas give you the feel you are one with the animals as you hear them all throughout your treatment.
All in all no details have been overlooked at Nayara making it the most stand out property for me of my entire trip.
Carly's Most Memorable Experience
With Belize having such a vast majority of caves to explore, one of the most stand out for me was Actun Tunicil Muknal, more commonly known as "ATM." Knowing only twenty five people are allowed to guide this excursion in the whole country gives it an extra special feel. Right from the beginning the experience is amazing, with never a dull moment. Once you arrive, you immediately test your limits as you start off your morning with a forty five minute walk just to reach the entrance of the cave, crossing three rivers on the way. Definitely an excursion for the more adventurous, you approach the pitch black cave with your head lamps and jump right in, swimming your way in. After swimming and climbing your way through the cave, you reach the area where the Mayans used for offerings to the Gods, and learn all about this fascinating time. For me this was the icing on the cake to all the ruins sites.