Jenna was lucky enough to grow up in a family who emphasized the importance of traveling and seeing the world from a very young age. Her family's adventures took her across continents, each place leaving its own, unique impact.
During her studies at The Ohio State University, Jenna spent her summer and holiday breaks abroad, absorbing all that she could of the diverse cultures she immersed herself in. After graduating from school, wide-eyed and with just a backpack, she took off for Peru for the first time. She immediately fell in love with the culture, history, communities and geographical diversity that Peru offered. She stayed in Peru, working as a volunteer, managing to escape on weekends to indulge her wanderlust and see the brilliance that is Latin America.
Jenna believes that it only takes one experience to fall in love with seeing the world, and at Audley, she strives to create such experiences.
Speak to Jenna

Start planning your trip to South America with Jenna by calling
1-844-250-3443


Recommend Jenna to someone you know
Help your friends and family discover the world with Audley. Recommend Jenna today.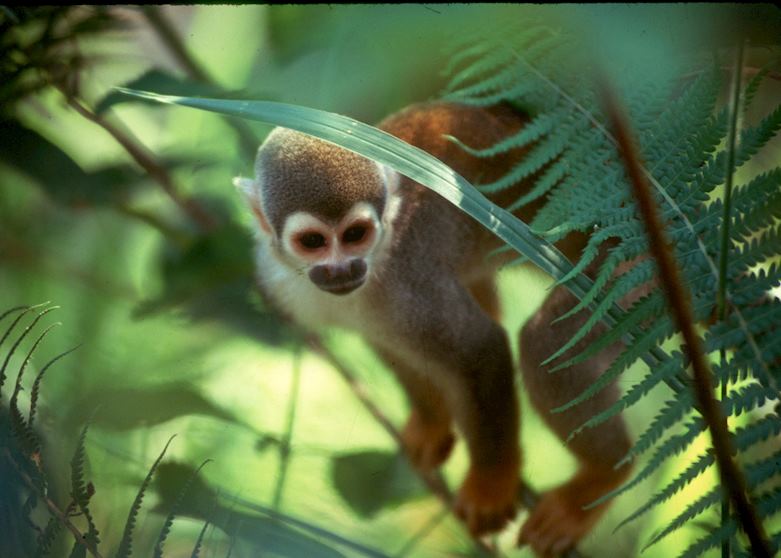 Ecuador
My favorite destination is the Ecuadorian Amazon. The entire journey from start to finish is nothing short of a jungle adventure. The canoe ride you take to your jungle lodge only adds to the suspense and wonder the jungle offers.
Stepping off the canoe and onto solid ground is like leaving civilization behind, and walking into Jurassic Park. In the Amazon, you have the opportunity to see the wildlife that most will only see on TV. The guides are knowledgeable and passionate about each and every species of animal and plant. I fell in love with the enormity of the forest and the diversity of plants and animals that seem to live so harmoniously.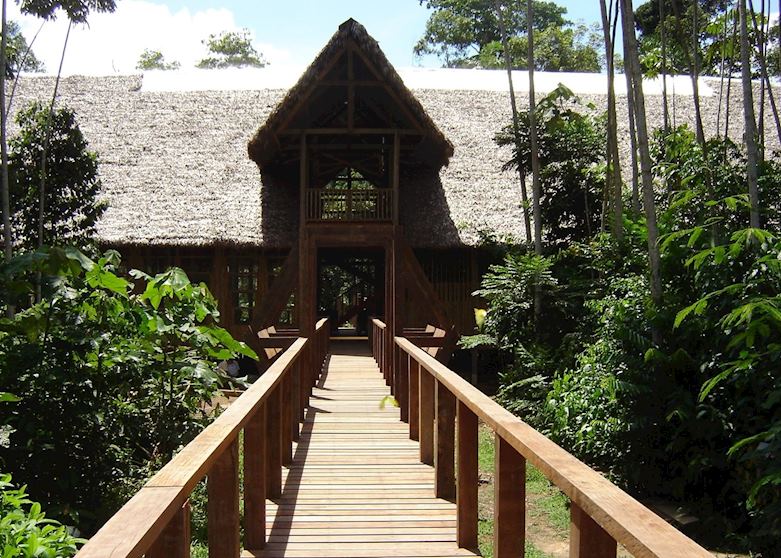 Peru
My favorite accommodation is Refugio Amazonas. It's a gorgeous jungle lodge located about four hours deep into Peru's Southern Amazon region. Each room has three walls, leaving one completely open to the sights and sounds of the jungle. It provides the most intimate jungle experience, while still maintaining its luxury component.
The activities and adventures that Refugio Amazonas offers are diverse, fun, and extremely educational. They include climbing Brazil nut trees, to searching for jaguar on nightly walks. I love this lodge for its immersive jungle experience, and I cannot wait to go back.
I'll never forget when…
One night while staying in the Amazon, I heard a very low, guttural purr and looked up to see a large cat-like figure wandering around the trees. Not believing my own eyes, I told myself to go back to sleep. But I heard and felt that low vibration of the purr again and realized that I was not in fact dreaming. When I asked my guide about it, he said that even the researchers, who'd been there for 20 years, had only seen a jaguar three times in their lives, and that I probably saw something else.

However, later that day, a researcher came up to me with pictures he had captured from the night before of a female jaguar wandering around the trees, confirming that I had in fact seen a jaguar. Such a rare encounter.