Kathryn was officially bit by the travel bug at age eighteen when she participated in an exchange program in southern Spain. She fell in love with learning about the world and different cultures and continued traveling over the next few years, spending extensive time in over a dozen different countries.
After six months volunteering and learning Spanish in Peru, Ecuador and the Galapagos Islands in 2012, Kathryn knew Latin America had her heart forever. From the wildlife and fauna to the exploration of ruins and ancient cultures, the diversity of the region ensured it became her passion to help other people discover it too.
With Audley, Kathryn has had the opportunity to return to Peru, Ecuador and the Galapagos. She spent time in the Amazon Rainforest, snorkeled in the Galapagos alongside hundreds of tropical fish and sea turtles, drove along the Avenue of Volcanoes and tasted the delicacies that each country proudly boasts. Most recently, Kathryn was able to discover Antarctica, passing through the wine region and bohemian villages of Chile before cruising through the South Shetland Islands. Surrounded by immense glaciers and more wildlife than people, she spent her days trekking alongside penguins, observing elephant seals lounging on icebergs, keeping her eyes peeled for humpback whales, and cruising through brash ice in silence as the scenery took everyone's breath away.
Constantly re-inspired herself, Kathryn is now eager to spend her days inspiring others to discover the magic of Latin America.
Speak to Kathryn

Start planning your tailor-made trip with Kathryn by calling
1-855-787-5633


Recommend Kathryn to someone you know
Help your friends and family discover the world with Audley. Recommend Kathryn today.
My trip to the Galapagos was an amazing experience. I learned a lot I did not know about the country and the islands as well.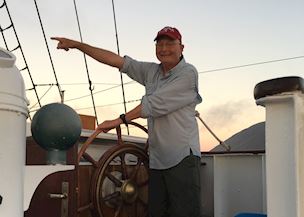 Richard F. traveled to Ecuador for 12 days in January 2017, organized by Kathryn W
My trip to the Galapagos was an amazing experience. I learned a lot I did not know about the country and the islands as well. The trip went off mostly without flaws. Audley arranged for 2 day stay in Quito to experience some of the local culture which was great. I also had a desire to see the Blue Footed Boobie and I was able to get up close to these marvelous creatures and watch them with hatchlings.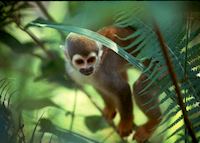 Spending time in the Amazon is like spending time in a different world; you are fully immersed in the scenery and sounds of nature untouched and you can feel the energy of the rainforest around you. Time doesn't seem to exist, as you spend your days walking through the trees and relaxing in hammocks with your ears filled with the noises of hundreds of different bird calls, monkey conversations and so many other animals communicating with each other.
As a human, you a minority amongst the wildlife populations that live there, and it is an incredible escape. There is no experience in my life that can compare to spending time in the Amazon, and it's an adventure I think everyone should experience at least once in their lives.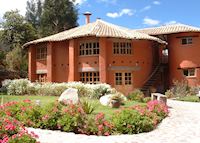 While there are so many beautiful hotels and lodges throughout Latin America, my favorite has to be the Hotel Sol y Luna in the Sacred Valley of Peru. This hotel is like an oasis in the valley, with a rustic layout of "Casitas" and open fields, decorated with bright colors and embodying the charm of historical Peru.
Surrounded by Eucalyptus trees to reduce humidity, the hotel offers daily activities, including yoga and Pilates in the morning, horse shows at lunch time, tasting dinners and cooking classes, and the most popular activities in the Sacred Valley; horseback riding, biking, kayaking, paragliding, and relaxation.
The atmosphere is charming and intimate, and is the perfect place to spend a night or two en route to discovering the lost city of the Incas.