Patrick was born to travel with his mother being from Argentina and his father from London. Growing up on the seacoast of New Hampshire he graduated from the University of New Hampshire and lived in Washington D.C. for three years. In 2011, Patrick took the trip of a lifetime backpacking for 6 months starting in Colombia and working his way down through South America visiting Ecuador, Peru, Bolivia, Chile and Argentina. Patrick decided to follow his passion for travel by joining Audley. He has been to his mother country of Argentina almost every year of his life and most recently took a trip through Argentina and Chile with Audley which included visits to wineries, witnessing geysers at 14,000ft in the driest desert in the world and trekking in Patagonia. While not working you can find Patrick hiking or skiing, running along the Charles River, or traveling to explore this beautiful world we live in.
Speak to Patrick

Start planning your trip to South America with Patrick by calling
1-855-787-5603


Recommend Patrick to someone you know
Help your friends and family discover the world with Audley. Recommend Patrick today.
We were very happy with every detail of a fairly complicated trip.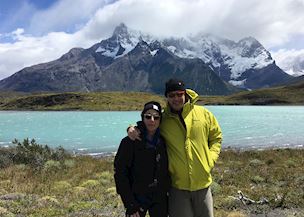 Debra Bernstein-Siegel traveled to Chile for 13 days in January 2017, organized by Patrick H
Patrick created an outstanding trip to Chile for us. His suggestions and planning were spot on and his knowledge and professionalism through out the entire planning process was superb. We were very happy with every detail of a fairly complicated trip; with multiple flights within the country. His choices of accommodations and excursions complimented our desires to see as much of the country as possible within our time frame. He most definitely satisfied our desire to have Chilean epic adventure!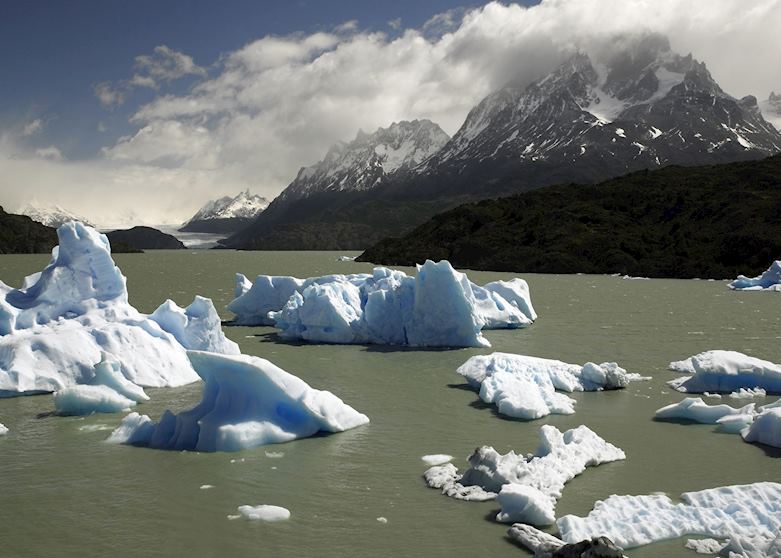 Chile
Patagonia is one the few unspoiled and truly wild lands left on earth. It covers about one third of the total land area of Chile and Argentina but represents less than 5% of the total population and where one can find more sheep than humans. There are ample opportunities to see extraordinary wildlife including whales, penguins, sea lions, condors, guanacos, rheas, flamingos, and if you are lucky even a puma. If active sports is your thing there is some of the best trekking in the world with over 20 national parks where you will find mountains that rise as high as 12,000 feet, active volcanoes, and turquoise rivers and lakes formed by melting glaciers. Evidence of ancient civilizations and animals can also be found in the region with many discoveries of dinosaur fossils and cave drawings. If you're interested in nature, landscapes, and good craft beer - add Patagonia to your bucket list!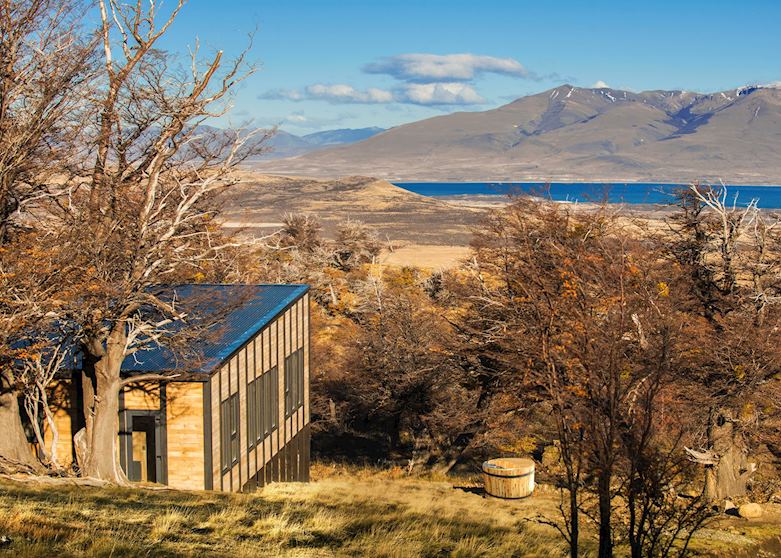 Chile
Awasi Patagonia is a boutique hotel (12 Villas) nestled up in the hills on a private working ranch full of sheep with a spectacular view of the towers of Torres Del Paine and the surrounding valley. Each guest stays in his or her own private spacious villa (860sf) which combines luxury and a cabin feel each with its own fireplace and private outdoor hot tub. For families there is a larger master villa. Awasi prides themselves in providing the most personalized service as each guest is matched with a private guide and vehicle for all excursions. The spectacular condor, rhea, guanaco and on occasion the sly puma can be seen on the property. Due to its natural setting with luxurious accommodations and first class service one connects with nature in style.
I'll never forget when…
The wind was howling at over 50 mph and the time was 6:30 in the morning. I began my ascent to the base of the towers in Torres del Paine National Park in southern Chile's Patagonia. The rain combined with the wind gave a prickling sensation as the water hit my face. Not a person in sight I crossed a river and began the climb. From a distance I could see a rainbow form just at the same time that the sun appeared over the mountain horizon. I got my camera out and was able to capture the sunrise with a full rainbow! 3 hours later as I reached the pointy knifelike ridges of Torres Del Paine the weather cleared and I had the iconic view all to myself.