Due to its size, it takes several days to get round Yellowstone, so whether you explore on foot, by park bus or even by car, you'll need to factor in some extra time to see all its highlights.
Yellowstone National Park is open all year round, but heavy snowfall means access can be difficult between November and April. On the plus side, this is when the wolves are most active. The prime time to visit the park is between June and September, but this is also the busiest period.
Geology and sights of Yellowstone
Millions of visitors arrive every year attracted by its hot springs, geysers, bubbling mud pools and steaming fumaroles. Yellowstone is home to more than 300 geysers — approximately half the world's total — including Steamboat, the world's tallest geyser, which is capable of forcing boiling water more than 300 feet (91 metres) into the air, and Old Faithful, the most frequently erupting geyser, which puts on a crowd-pleasing performance roughly every 78 minutes.
At Mammoth Hot Springs, the bubbling, boiling waters are surrounded by an otherworldly blanket of chalky calcium carbonate, while Norris Geyser Basin is the hottest, oldest and most dynamic of Yellowstone's thermal areas. In contrast, the deep blue waters of Emerald Spring combined with the yellow crater sides create a stunning, jewel-like hue.
More active sites can be seen in the park's western Madison area, where the earth bubbles and hisses from the many fumaroles and boiling mud holes. Here you can take a scenic trail past the colourful hot springs and the two large mud basins of the Artist's Paint Pots.
In the north of the park the dominant scenery changes to towering mountain peaks. Mount Washburn, the verdant Lamar Valley where buffalo and moose graze, and the Grand Canyon of the Yellowstone, where the Yellowstone River tumbles through golden cliffs in a series of thundering waterfalls, are all worth seeking out.
In the southeast, Yellowstone Lake is North America's largest alpine lake and a perfect spot for a relaxing boat trip, while nearby the Mud Volcano comprises a series of gurgling pools that lead to the desolate shores of Sour Lake.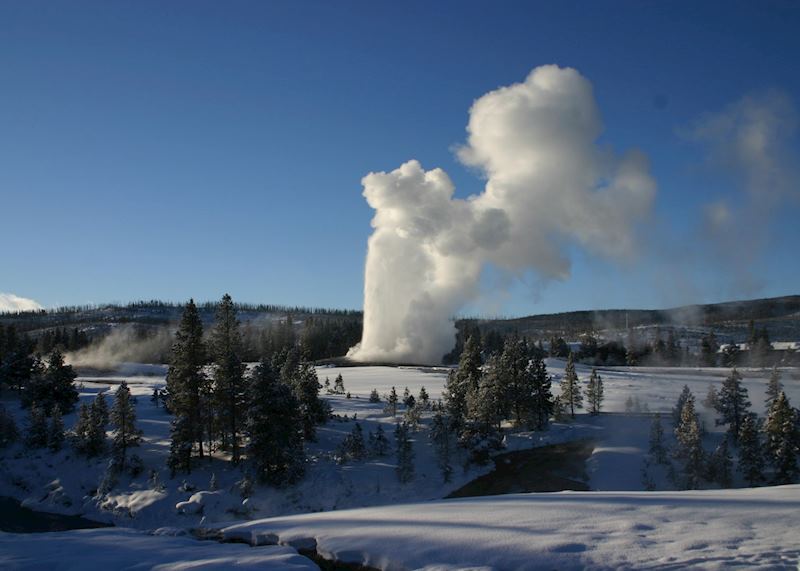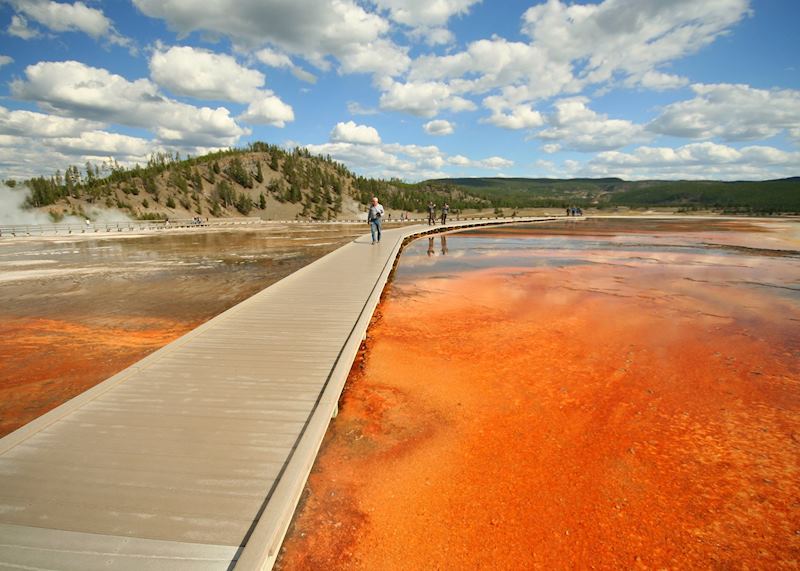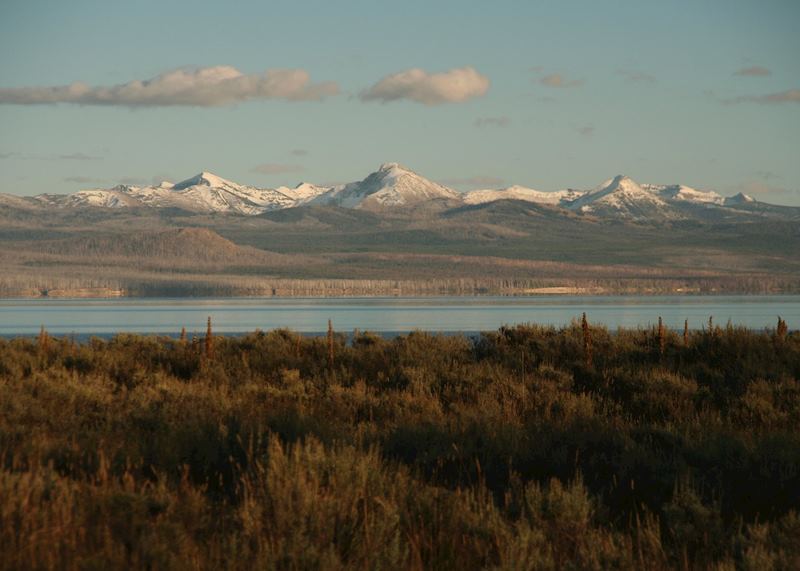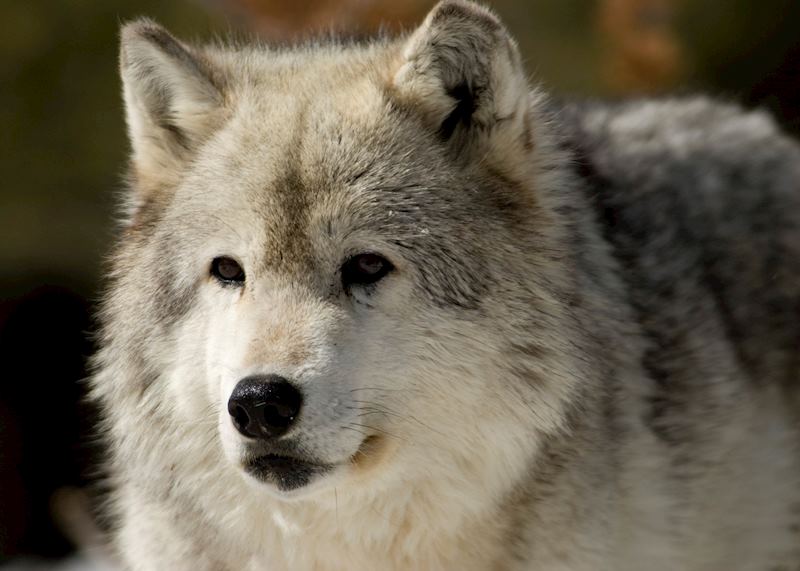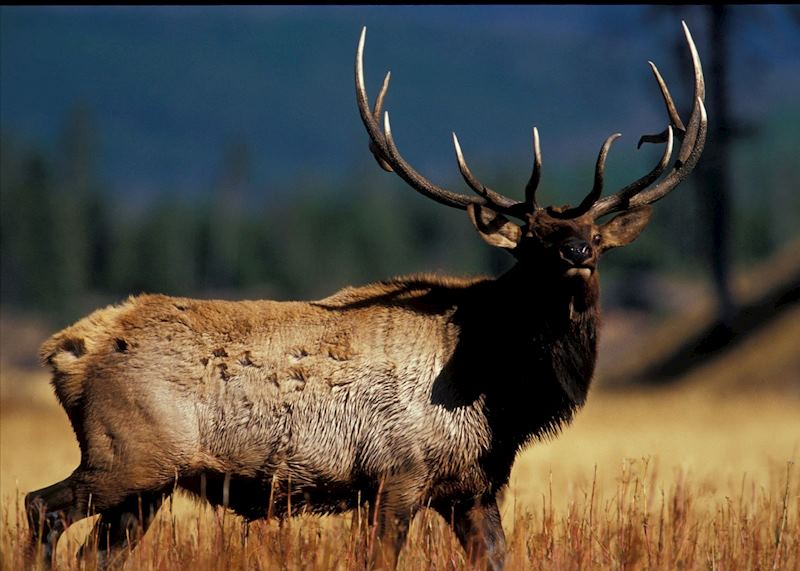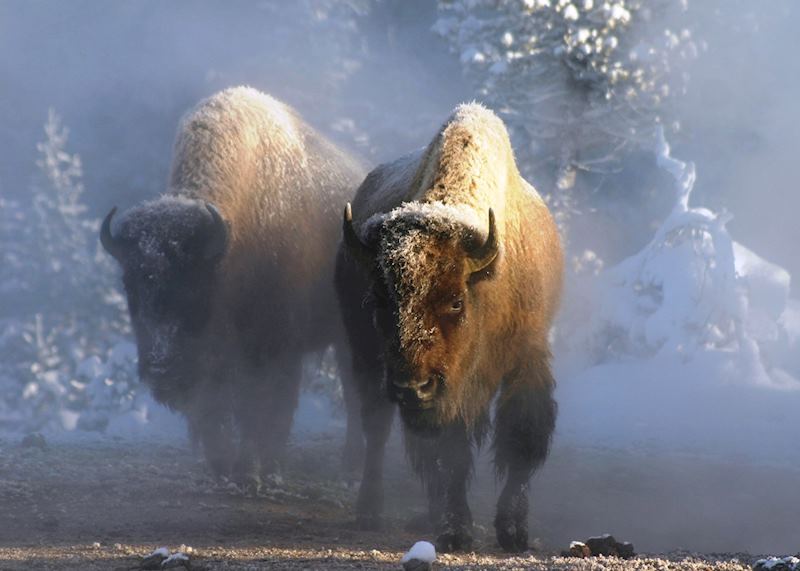 Spot Yellowstone's wildlife
The wildlife in Yellowstone is rich and varied. Look out for bison, bears, moose, elk, buffalo, big horn sheep, pronghorn antelope and mountain lions. Packs of wolves roam the park too, so listen out for the tell-tale blood-curdling howl. To get the most out of your visit it is best to experience the park on a guided wildlife tour.
Where to stay in Yellowstone National Park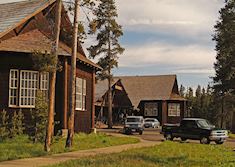 Yellowstone National Park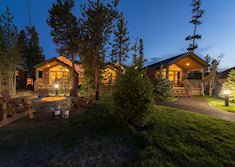 Yellowstone National Park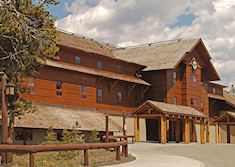 Yellowstone National Park
Plan your holiday to Yellowstone National Park

Start thinking about your experience. These itineraries are simply suggestions for how you could enjoy some of the same experiences as our specialists. They're just for inspiration, because your trip will be created around your particular tastes.
View All Tours in The USA