Traveling the Audley Way
What makes the difference when you travel the Audley way?
We spend time traveling each year to top up our knowledge and discover new hidden gems, stay in the accommodation and meet our guides - many of whom are firm friends. For you, this means: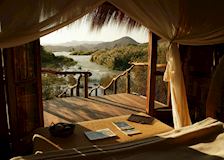 Accommodation with character
With us, where you stay is very much part of the experience. Wherever possible we select characterful accommodations to suit your budget, which we've personally tracked down and visit regularly.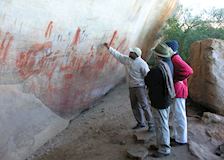 Expert guides
Only the most experienced guides will show you around, who've been picked by us or our local partners. They strive to offer a real insight into their country or region.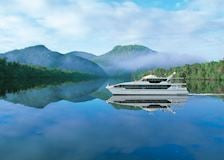 A choice of transport
We'll choose the best ways for you to travel, depending on your timetable, budget and tastes. We've traveled most routes ourselves and know all the options: road, rail, air and water.
Reassurance
While you're away, you will be in the capable hands of our partners and you can speak to us on a special number manned 24 hours every day.
In-depth travel organizer when you book
Before your trip, we'll send you your travel organizer. It has the day-by-day details of your trip and all sorts of extra information, from our restaurant recommendations to driving instructions and we include notes on the culture of the country where you're traveling, to help you make the most of your time here.
Value for money
We don't claim to be the cheapest, but we do believe we offer very good value. In the latest Sunday Times Travel Magazine Value for Money awards, Audley were named top Tour Operator based on the breadth of destinations and the added value we offer.

Value for Money award
International airfare
There are often a multitude of flight options to reach your destination. Your Country Specialist will help you to determine the international flight plan that best fits your needs and itinerary, or you may book your flights on your own.