Whether you're planning a relaxing retreat, a celebratory trip, or a long-awaited adventure, the big question is — where to go? We asked our destination specialists to hand-pick the best places to travel to in 2022, each offering something a little different. You could hike through New Zealand's wide, open landscapes or relax by a remote Thai beach surrounded by jungle. If you're looking for wildlife, we can guide you to the best safari destination to spot the Big Five, or for something more hands-on, you could learn traditional calligraphy or origami in Japan.
South Africa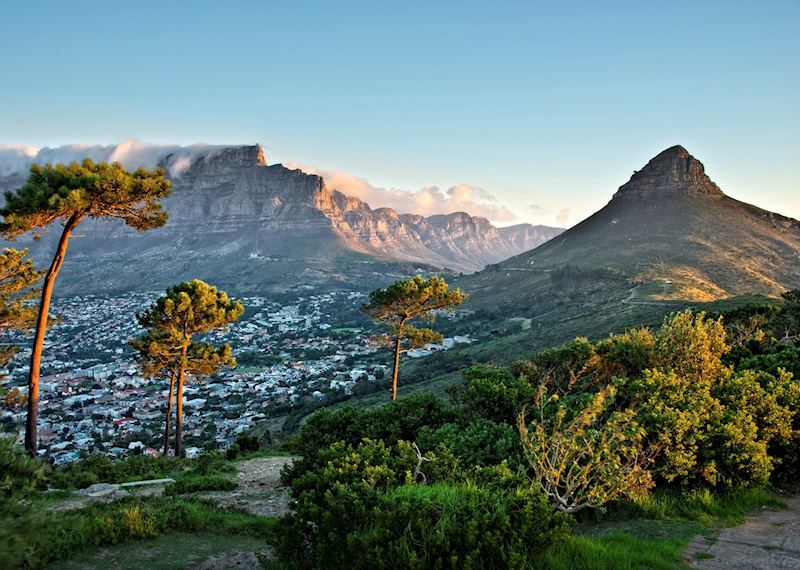 There are dozens of reasons to visit South Africa in any given year. If you're a wildlife lover, we can help you choose a private reserve in the Kruger or Eastern Cape for your Big Five safari. There's always something exciting happening in Cape Town, whether you time your visit for its International Jazz Festival (March) or finally summit Table Mountain, hiking a lesser-known trail with a private local guide. Hop between the vineyards of the Cape Winelands on the Franschhoek Wine Tram, spot whales and stroll windswept beaches along the Garden Route, or dig deeper into the country's history with guided tours of Johannesburg and the Anglo-Zulu Battlefields.
Get me there: Enjoy South Africa's best bits, including Cape Town, the Garden Route, and an Eastern Cape safari, with this suggested tour.
Explore South Africa | South Africa tours | South Africa travel guides
Japan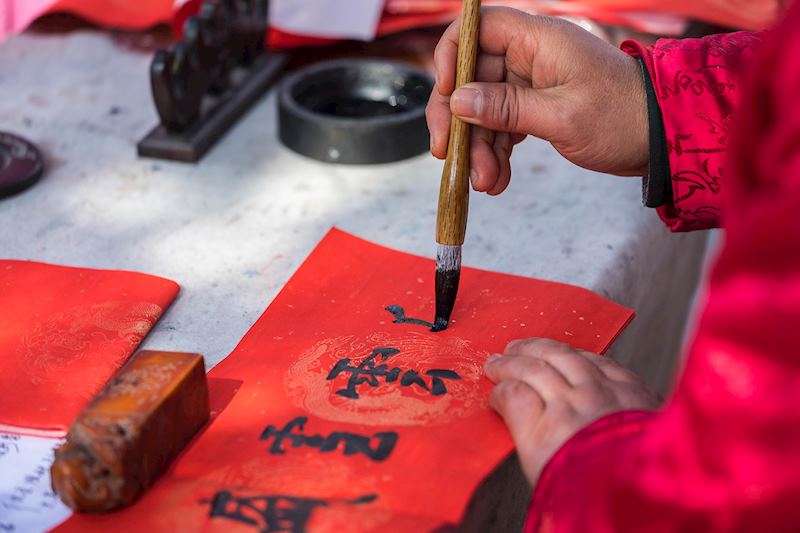 Fresh from Olympic and Paralympic success, Japan is set to shine. Hotels were revamped, attractions refurbished, and new English signage created in preparation for the athletes' arrival — and you can make the most of seeing Japan at its best by visiting in their wake. Our Japan specialists can help you pick the destinations that best suit your interests, from futuristic Tokyo and Kyoto's grand palaces, to Okinawa's white-sand beaches or the gardens of Kanazawa. You could hike the Nakasendo Highway, a former samurai trail, take a street-food tour, or learn traditional Japanese crafts, including calligraphy, origami, and ikebana flower arranging.
Get me there: Travel by train on this classic route across Japan. It includes stays in Tokyo and Kyoto, as well as time bathing in the hot springs of Hakone National Park.
Explore Japan | Japan tours | Japan travel guides
New Zealand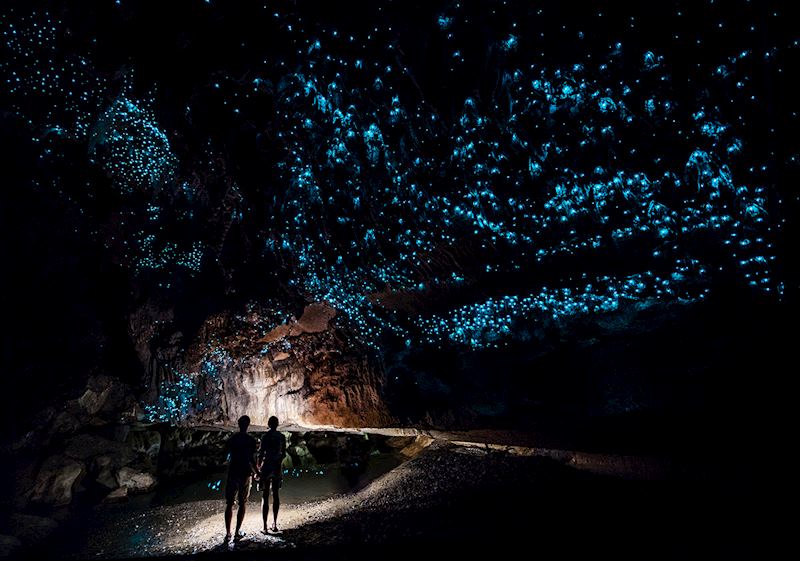 White-tipped mountains. Glaciers bordered by rainforest. Tropical beaches, caves glittering with glow-worms, and a whole gamut of geothermal theatrics, from bubbling mud pools to geysers. If you want to immerse yourself in unspoiled landscapes and natural spectacles, New Zealand is calling. Scenery aside, the country has many other draws, too. Wildlife lovers, rejoice: you can watch breaching humpback whales in Kaikoura, or go in search of kiwis and other endemic birds after dark in Zealandia, an eco-sanctuary just outside Wellington. Then, delve into the many-faceted Māori culture, touring Auckland with a Māori guide who'll help you explore sites of spiritual and historical significance.
Get me there: Along with the highlights mentioned above, this tour of New Zealand includes stargazing in a Dark Sky Reserve and a cruise of Doubtful Sound.
Explore New Zealand | New Zealand tours | New Zealand travel guides
The Galapagos Islands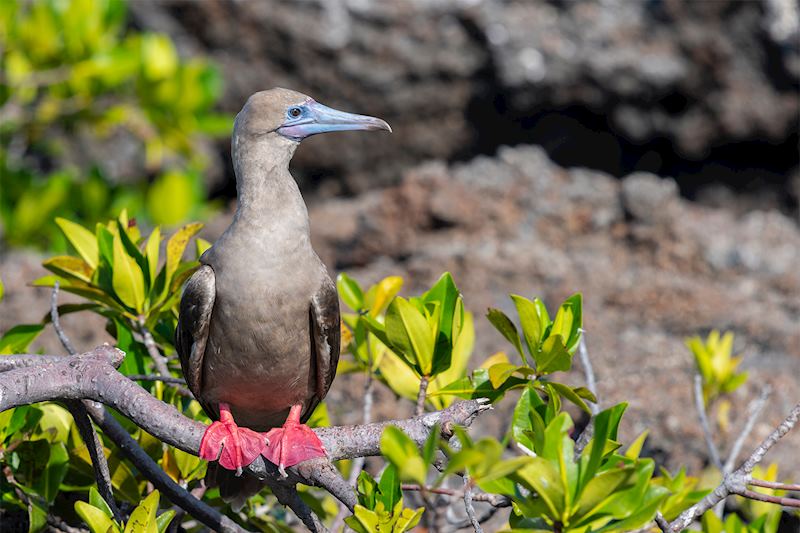 A repository of endemic wildlife that has no fear of humans, visiting the Galapagos Islands is a lifetime ambition for many nature enthusiasts. We can make it happen for you in 2022, helping you to see the species that most intrigue you, and in the way you want to travel. Adventure cruising is a thrilling yet efficient way of exploring the archipelago's far-flung islands — like Genovesa, where red-footed and masked boobies throng the cliffs. Or, base yourself on one island while paying visits to several others. Guided walks with expert bird guides, snorkeling alongside marine iguanas, and standing among giant tortoises — the possibilities are manifold.
Get me there: Observe wildlife on coral-sand beaches, and in mangroves and remote coves, on this extensive Galapagos adventure cruise.
Explore the Galapagos Islands | Galapagos Islands tours | Galapagos Islands travel guides
Thailand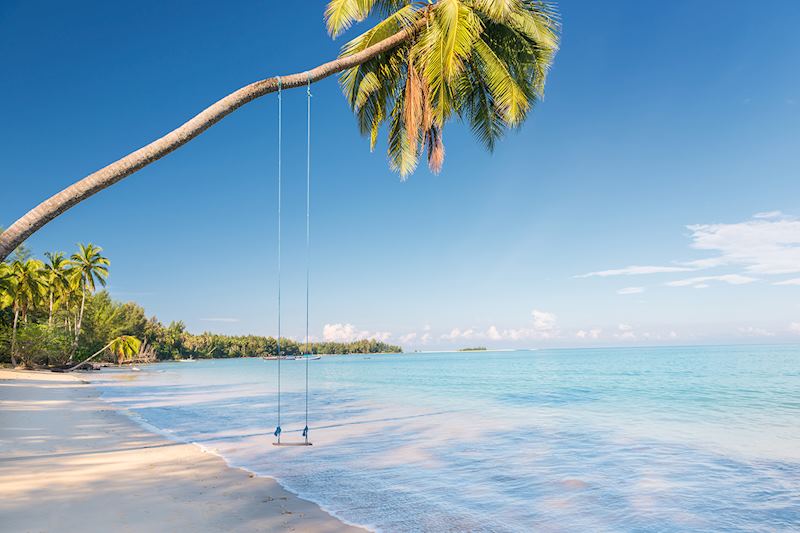 Secluded coves that lead into coral-rich waters, long stretches of sand dotted with cafes serving freshly grilled fish, private islands fringed with jungle… Thailand has a beach to suit every taste. If you've been hankering for a tropical retreat, we can find the patch of sand to suit you. However, there's far more to Thailand than its palm-bordered sands. You can combine relaxation with time among the street-food stalls of Bangkok, the UNESCO-protected ancient capital at Sukhothai, or the markets of Chiang Mai. Or, if you're looking for more escapism, head to the forests and jungles of the country's national parks.
Get me there: Dip into the bustle of Bangkok before staying on a floating lodge on Kao Sok National Park, and relaxing on Khao Lak's beach, with this Thailand beach and rainforest trip idea.
Explore Thailand | Thailand tours | Thailand travel guides
Italy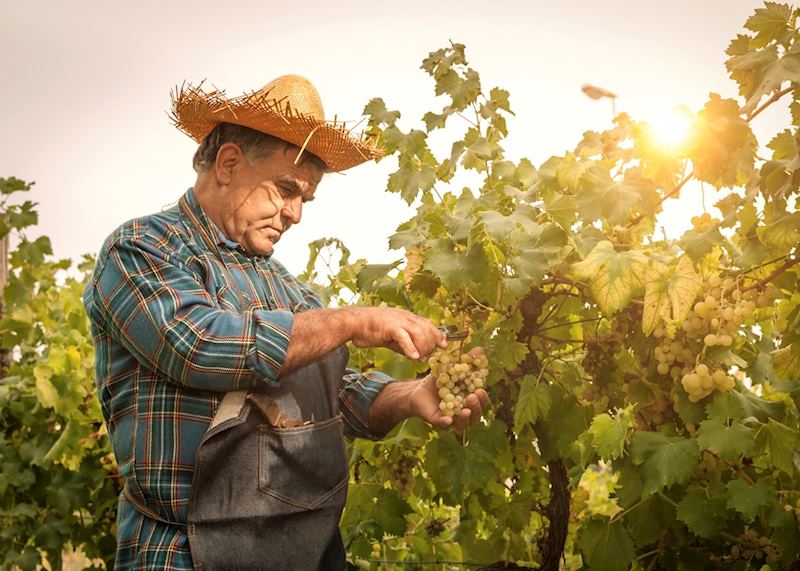 Life is slower, sweeter, just better in Italy. This is where you can take time to sip prosecco at a canal-side baccaro, feast on cacio e pepe in a boisterous Roman trattoria, and tromp through an oak forest to look for elusive truffles. Our specialists can point you to the best gelaterias and recommend exceptional vineyard hotels, of course. But more than that, they can introduce you to the people who embody this way of life — nonnas in their kitchen who'll teach you to roll out pasta by hand, art historians who can unlock the treasures of the Uffizi, and farmers who can introduce you to their heirloom sheep.
Get me there: Get a taste of the sweet life on this leisurely tour through Rome, Venice, Florence, and Tuscany with this classic itinerary.
Explore Italy | Italy tours | Italy travel guides
Greece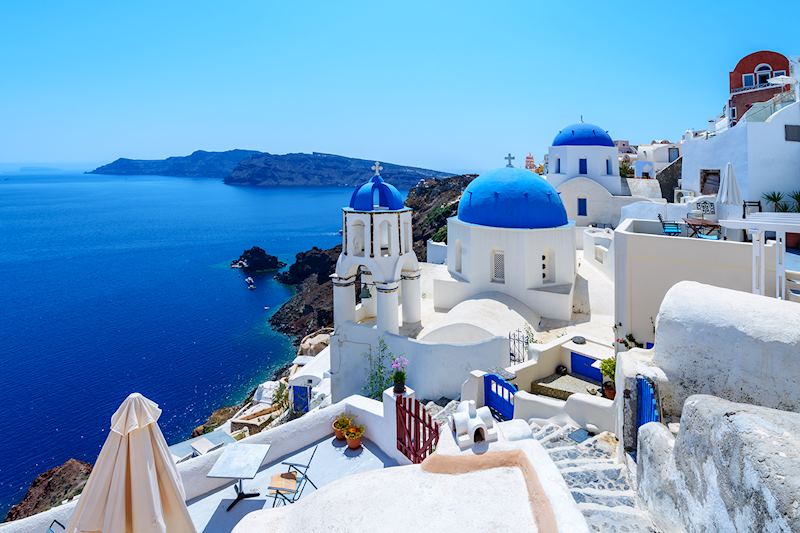 Glittering blue waters, bright white buildings, and warm buttery sunshine that pours over the landscape… if you're planning your first trip after a long year (or two), the glamorous ease of the Greek islands has a certain relaxed charm. We'll arrange all the details, right down to your ride from the airport to the hotel, so you don't need to worry about a single detail. You can opt to laze away your days at the edge of the caldera on Santorini, soaking up the views, wander through the sugar-cube houses of Mykonos, or enjoy the slow pace of Hydra, where even bicycles are considered too hurried.
Get me there: You can add time in Mykonos and Hydra to this suggested trip that starts in Athens and includes Milos and Santorini.
Explore Greece | Greece tours | Greece travel guides
Kenya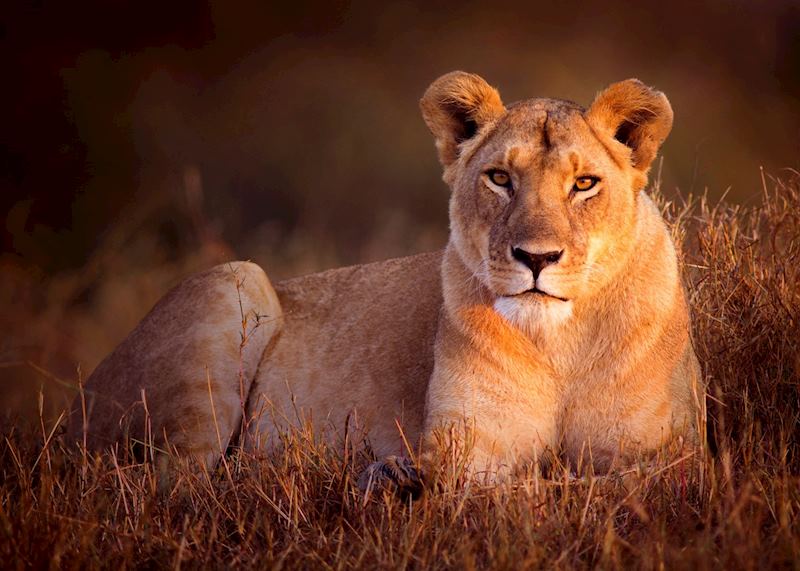 Families of elephant cool off in the Ewaso Ng'iro River. Lion roar their whereabouts to each other across the Masai Mara's vast grasslands. Skittish antelope practice the gymnastic leaps that could save them from the jaws of a leopard. As you explore Kenya's varied landscapes, you begin to realize your true place in the natural world. Accompanied by some of the continent's best naturalist guides, you'll see the charismatic animals familiar from children's picture books, but also have time to appreciate smaller, lesser-known species. Spot wildlife from game vehicles, on foot, or even by hot-air balloon, staying in camps designed to immerse you in your surroundings.
Get me there: Balance a varied safari with beach relaxation along Kenya's white-sand coast on this luxurious 17-day trip.
Explore Kenya | Kenya safaris | Kenya travel guides
The USA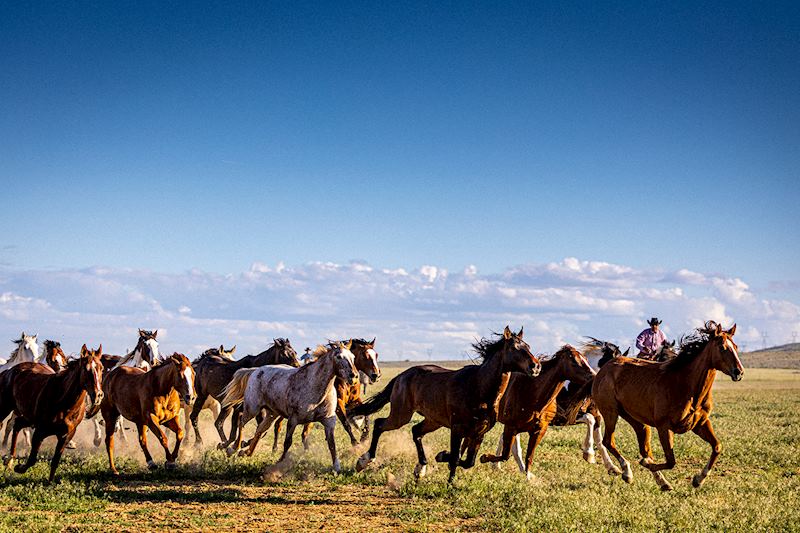 Whether you've been craving the excitement of fast-paced city life or yearning for vast, open landscapes and big skies, the USA can scratch your travel itch. The country is like a huge patchwork quilt of sights, landscapes, experiences, and cultures. Stay at a ranch in the Rockies and learn to lasso like a cowboy. Hike with a guide through the rusty-orange landscapes of Utah. Wind along California's glamorous coastline in a vintage car. Or, hop between islands in Hawaii, where you can soar over volcanoes by helicopter and snorkel with manta rays at night.
Get me there: Soak up the great outdoors on this trip to Yellowstone National Park, which includes a ranch stay.