Thailand is a renowned beach destination, but our specialists know there's far more to the country than its soft, palm-fringed sands. Lush national parks foster a wealth of wildlife, golden temples glint in the sun and rolling hills preserve rich tribal cultures. There's also the cities, both modern and ancient, where you can tour street markets filled with culinary delights.
Along the coast, you'll find sleepy villages where you can watch local fishermen bringing in the day's catch, while dramatic limestone islands rising from the sea make for rewarding cruises. We can advise you on the best places to stay and visit, based on your preferences, so you get the most out of your trip whether you're looking for adventure, beaches or culture.
Creating tailor-made journeys for over 20 years
Creating tailor-made journeys for over 20 years
Sample Thailand trip ideas
Your journey will be fully tailored to your schedule, interests and budget
Why travel with Audley?
100% tailor-made journeys
Fully protected travel
Established for 20 years
Best time to visit
Our specialists advise on the best months to visit Thailand.
Travel Advice
Flight times are roughly 16 hours 30 upwards dependent on airline (Toronto to Bangkok). Request a brochure
Our detailed brochures feature trip ideas and travel experiences recommended by our specialists.
Tell us your travel plans and a specialist will be in touch
Thailand travel guides
Video:

Introducing the essence of Thailand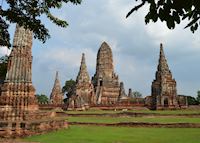 To travel to Thailand and only see the beaches is to miss a magical and enthralling experience. This guide delves more deeply into what you can see and experience in this diverse country.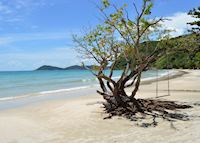 The pristine, tropical beaches of Thailand have always been alluring to travelers. We highlight some of our favorite beaches and properties, all of which can be incorporated into a tailor-made itinerary, offering an idyllic end to your journey in Southeast Asia.
It's hard to imagine a more family-friendly destination than Thailand. Family traditions are deeply revered in the country and the Thais have a natural affinity with children. Here, we present a few of our favorite family activities.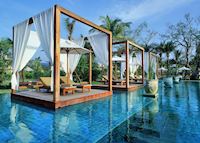 From the picturesque mountains and temples of the north, to the floating markets of Bangkok and beaches and islands in the south, all dotted with deluxe accommodation options, Thailand is a great destination for a luxury vacation.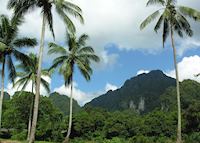 Nowhere does the natural beauty of Thailand shine through more than in the national parks dotted around the country. We look at the most popular parks in Thailand, recommended accommodation and some itinerary ideas.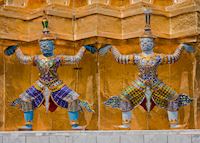 Thailand specialist, Charlotte highlights why Bangkok shouldn't just be a transit destination. Spending three nights here will give you the opportunity to cook and taste Thai cuisine, experience its temples and markets, and weave through its canals on a Thai longtail boat.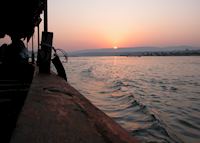 Travel by river, lake or sea in Southeast Asia to explore places which would otherwise be inaccessible. Cruising in Southeast Asia offers the chance to relax and observe everyday life, the scenery and wildlife.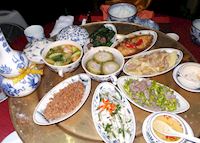 Trade routes, historic connections, colonialism and common sources of ingredients have left many strong links between the dishes found throughout Southeast Asia. We investigate the very distinct national variations that have evolved in this region.
Recent articles about Thailand from our specialists
Hi, I'm Blair
I'd be happy to help you plan your trip to Thailand. Just fill in the form below and I'll be in touch.