Alix, Thailand & Indonesia Specialist
Studying abroad in college ignited a travel bug that has led me to five continents and a passion for Southeast Asia. My parents still joke that I threw a dart at a map to find the furthest place from home. The difference in culture, the kindness of the people, the spicy noodles and curries, vibrant markets and scuba diving, all got me hooked on this region, especially Thailand and Indonesia.
This passion led me to working in the travel industry for three years where I most recently took a five-month trip to six Asian countries, learning the history and culture, and meeting and photographing local people.
As a part of my Audley training I re-visited Thailand and Indonesia with new eyes. I toured Bangkok and fed elephants, learned ancient Indonesian history from the top of the Borobudur temple and saw orangutans in Kalimantan by day while sleeping under the Milky Way by night.
Speak to Alix

Start planning your trip to Southeast Asia with Alix by calling 1-855-233-1094

Once in Bali, everything was seamlessly organized. We both have agreed that this trip to Bali is the best one yet of all our travels, thanks to Alix and the Audley team.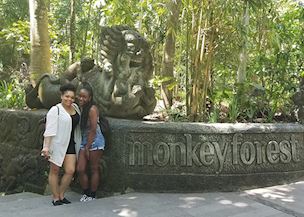 Marsha and Val traveled to Indonesia for 12 days in April 2019, organized by Alix M
My coworker and I decided to go on a trip to Bali this year but we didn't want the hassle of doing all the planning. We ended up calling Audley and working with Indonesia country specialist Alix who asked us who we were as travelers, what we like to do on vacation, and what our budget was. She was very detailed and we appreciated that her findings always matched our interests. Once in Bali, everything was seamlessly organized. We both have agreed that this trip to Bali is the best one yet of all our travels, thanks to Alix and the Audley team.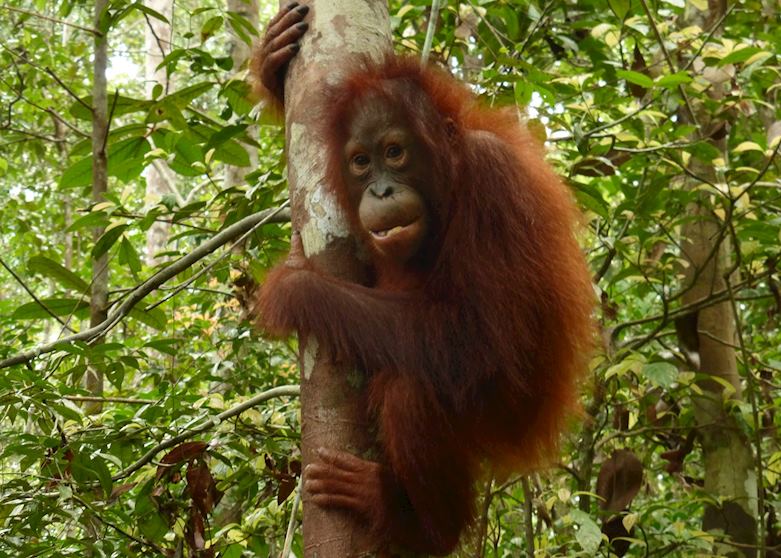 Indonesia
As a wildlife fanatic, Tanjung Puting in Indonesian Borneo surpassed all my expectations. It's not an easy place to travel to and to me, that's what made it so special. The exhilaration begins as you walk to the orangutan feeding stations, where hopefully you'll spot a mother with a baby holding tight as she swings through the trees. Taking a cruise on the Klotok Riverboat and mooring overnight in the jungle is magical. On a clear night the sky is lit up by a canopy of stars and bioluminescent plankton lights up the water like a magic carpet.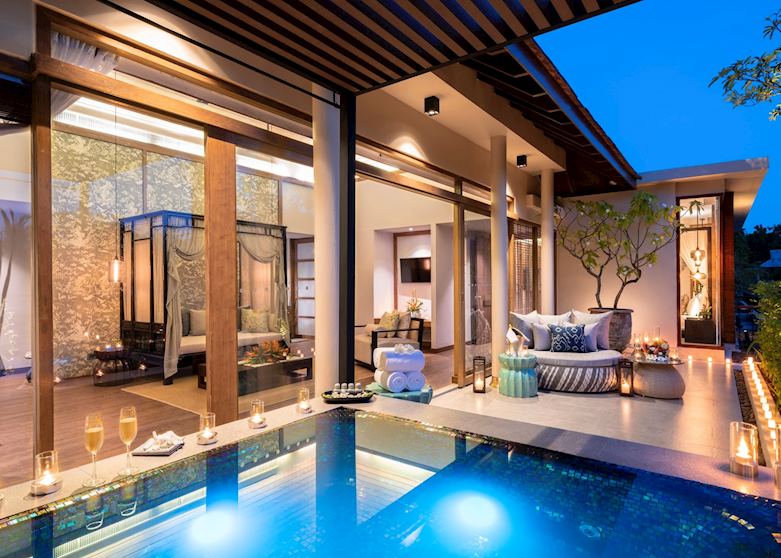 Thailand
Situated right on the pristine, white-sand beaches of Khao Lak, this hotel is not only romantic, homely and unquestionably Thai, but it has a great story. The hotel survived the devastating tsunami of 2004 and had to rebuild from the ground up with each bungalow named after the men and women who rebuilt them. The bungalows and suites, tropical gardens and exotic dining options make the most of the scenic setting with idyllic views of quiet Thai beaches. You also get easy access to fishing or scuba diving in the Andaman Sea, and the option for cocktails with a vivid sunset view.
I'll never forget when…
Meeting the mahouts and their families and visiting their homes was a great introduction to the sustainable elephant sanctuary at Elephant Nature Foundation in Chiang Mai. Soon after, we were led to a clearing in the jungle and assured there was no need to be afraid. We were handed bananas and then the mahouts called to the elephants. Within minutes, two large female elephants and a baby came barreling through the trees towards us. It was incredible feeling feeding an elephant by hand, and to top it all off, we were able to touch one of these amazing creatures and feel the 16-month baby kicking in her belly.