Africa is blessed with hundreds of miles of wonderful coastline and mighty inland lakes. Enjoy short adventure cruises such as a sunset yacht cruise on Lake Malawi or a dhow cruise off the coast of Mozambique or Zanzibar.
This makes an African cruise an intimate experience and as you sail the clear waters along the African coast, you have the perfect conditions for additional activities such as snorkeling and diving.
The islands of Zanzibar, Mauritius and the Seychelles are especially well-suited to adventure cruising.
Recommended cruise boats in Africa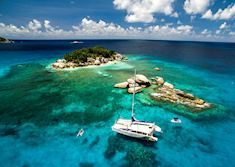 Island-hop around Praslin's outlying islands on this relaxed catamaran cruise. Snorkel off the coast of Félicité or Coco Island, enjoy a barbecued lunch and stroll along Grande Soeur's boulder-flanked beaches.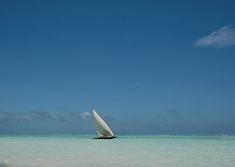 The bay has a number of uninhabited islands and sandbanks and is frequented by humpback and bottlenose dolphins.