I first went to South Africa as an exchange student during my junior year of college. I went to Cape Town to study business and knew immediately that I was somewhere special. The trip lit a spark in me and ever since, I've taken advantage of every opportunity to travel. After graduation I volunteered for three months in Tanzania at a sports charity and then returned to Cape Town for six months volunteering at an NGO for refugees. I then returned to Boston and found a home at Audley.
Joining Audley has opened many new doors into the travel world and offers me the chance to share my experience and assist others wishing to embark on an adventure of a lifetime. During my time at Audley, I've had the chance to return to South Africa, see the natural wonder of the world — Victoria Falls, explore the beaches of Mauritius, see the Great Migration in Tanzania, swim with whale sharks off Mafia Island, and self-drive through the Namibian desert. This region of the world holds so much beauty and it's my passion to share it.
Speak to Laura

Start planning your tailor-made trip with Laura
Q&A with Laura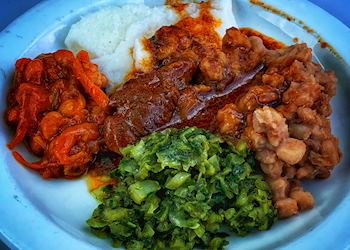 What's the best local dish you've tasted?
In Cape Town, South Africa I visited a food stand above the train station where I joined the locals for a traditional meal of chakalaka, beans, pap and salad. Chef Sandile proved a gracious host and his chakalaka, a spicy vegetable relish, is one of the best in South Africa. Served with baked beans, pap (a maize porridge served as a soft yet sticky white ball that you can pull apart with your hands) and some salad, it was delicious and easy to see why this combination of dishes is the most common comfort food in South Africa.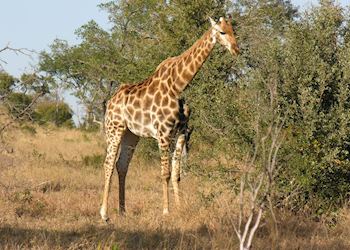 What's your most vivid travel moment?
While on safari in the Timbavati Game Reserve, our guide asked if we wanted to finish the morning with a bush walk. I was terrified. We had encountered lion, elephant and leopard that morning and the thought of walking in their proximity filled me with fear. We started off on foot and soon spotted a giraffe in the distance. We stopped and waited as the giraffe began to come closer. It felt like the bush stood still, as if I could feel each of the giraffe's steps as it moved. It was incredible, and while scary, I will never forget it.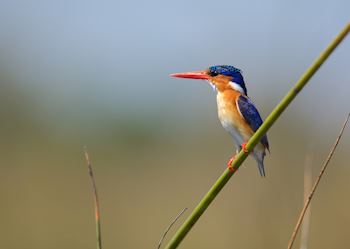 Where would you love to travel next?
Botswana is next on my list. Having experienced safaris in South Africa and Tanzania, I'd love to see the waterways and floodplains of the Okavango Delta or the elephant in Chobe National Park, where the herds number tens of thousands. Each location has something special to offer: no two safari trips are ever the same.