Growing up in the small community of Rockport, my parents made it a priority to show my younger sister and me that there is a great big world out there to explore. Since my dad had grown up in Zimbabwe, I grew up hearing captivating stories of his life there. Because of this, Southern Africa became a region that always fascinated me. My first international journey was at two years old to New Zealand, and year after year my excitement and passion for discovering new places grew.
Before heading off to university in the UK, I knew I wanted to take advantage of this 'free' time I may not have again, and travel for a year. My gap year consisted of 18 countries across Europe, and a 3 month US/Canada road trip. After discovering the joy that building this intricate itinerary sparked in me, I knew that this was something I would love to turn into a career. I am so excited to be able to use my organizational skills and passion for travel to share with you my knowledge of South Africa (including Victoria Falls) to create memorable trips.
Speak to Thora
Start planning your trip to South Africa with Thora
Q&A with Thora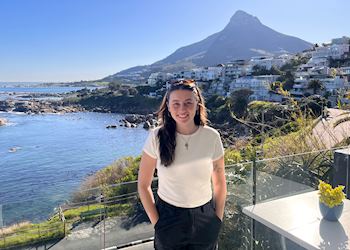 What's the one thing you always pack?
Each trip I bring a disposable film camera. I like that it makes me spend less time on my phone. When I am in a special moment that I want to capture, I take one quick shot and then can get back to being present. It also prolongs your travels in a way, the excitement once your pictures get developed allows you to relive your trip in a way I feel we've lost a bit with the digital cameras in our pockets.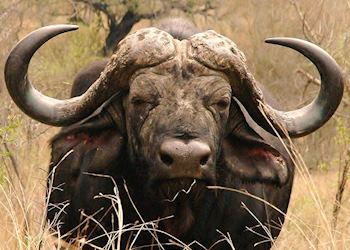 What's your most vivid travel moment?
During my first trip to Africa my family went on an epic road trip that included South Africa, Botswana, and Zimbabwe. A road trip of that proportion can't be without some car troubles and on a particularly bumpy sand road in the middle of the bush, the car got stuck. The mid-afternoon sun was beating down and the last thing my younger sister and I wanted to do was get out of the car and start digging, but it had to be done. Eventually, after much complaining, the car was finally free. It was a huge sigh of relief, but the most memorable part was our reaction when we jumped back in and the car because just around the bend in the road we bumped into a very large, lone buffalo. You never know what's around the corner.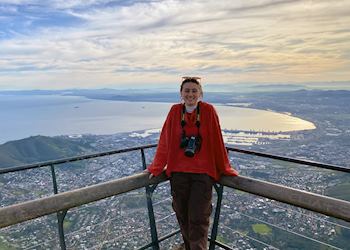 Your best piece of travel advice?
If you are planning on taking the cable car up Table Mountain, I would highly recommend seizing your first opportunity to get up there. The tickets you receive are valid for a seven day window, and it's not uncommon for the cable car to close down for the day due to strong winds. As soon as you see the weather is relatively clear and the car is running, jump at the chance. If you save this experience for your last day, you could risk being disappointed by a closed cable car.