When is the best time to visit Antarctica?
Travel on an expedition cruise to Antarctica (and the south Atlantic islands of South Georgia and the Falklands) is only possible between late October and late March, which are the southern hemisphere summer months.
Within this window of exploring opportunity there are some variations in what you might see, but whenever you go it will be a trip of a lifetime, and luck will play a large part in what you see. As for the infamous Drake Passage - the two day sea crossing to get to and from Antarctica – there is no time of year when this is likely to be calmer.
Speak to someone
who's been there
It's hard to say when the best month to visit is because any time within the Antarctica cruise season is incredible. For the best opportunity to see whales, February or March is advisable. However, if that is not your primary focus then you should just put yourself in the hands of mother nature and be blown away whenever you visit.
Lizzie, Latin America and Polar Specialist
Antarctica Climate Guide
Destination
Jan
Feb
Mar
Apr
May
Jun
Jul
Aug
Sep
Oct
Nov
Dec
South Georgia

7°C

103mm

8°C

147mm

7°C

152mm

4°C

162mm

2°C

169mm

1°C

151mm

0°C

145mm

1°C

145mm

2°C

142mm

4°C

111mm

6°C

102mm

6°C

92mm
Month-by-month guide to traveling in Antarctica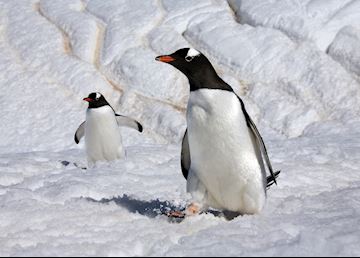 Visiting Antarctica in December - January
High summer in Antarctica. Days are long, the temperatures are at their 'warmest' and the penguins, seals and seabirds are active everywhere. Christmas and New Year is a very busy time for Antarctica cruise travel, so if you wish to travel at this time please plan well in advance.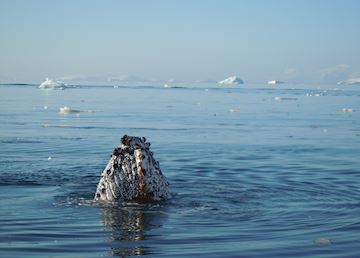 Visiting Antarctica in February - March
These are the best months to see whales such as humpback, sperm and orca. Fledgling penguin chicks can be seen and sea birds are still abundant.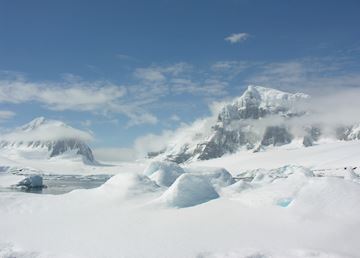 Visiting Antarctica in April - September
Winter in Antarctica - stormy seas, freezing temperatures and no possible way to visit.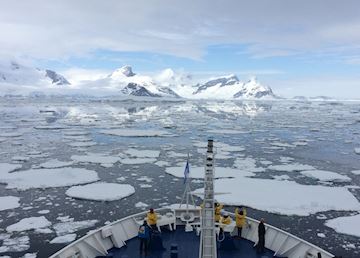 Visiting Antarctica in October
Some cruises start to operate in late October, and the advantage of being a guest on one of the first trips of the season is seeing the start of the courting and mating season of the penguins of South Georgia and the Falkland Islands. Down near the Antarctic Peninsula you will need to push your way past the winter sea ice.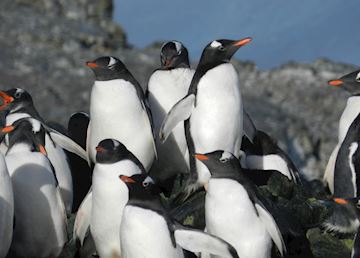 Visiting Antarctica in November
This time of year sees the winter ice further break up into stunning icebergs and sculptures. Wildlife courtship rituals continue, including male seals establishing their breeding beaches, and wildflowers are in bloom in South Georgia and the Falklands.
Why travel with Audley?
100% tailor-made journeys
Fully protected travel
Established for 20 years

98% of our clients would recommend us to a friend
Trip ideas and travel guides to exploring Antarctica