Travel has changed my life. It has opened my eyes to new cultures, experiences and, for me, is the root of empathy and understanding.
My love of travel began in college on a study abroad trip to Europe. The opportunity to visit so many countries at one time allowed me to see a world beyond my every day and fuelled a fire in me that has stayed lit since.
It is such a privilege to be able to provide similar experiences to my clients with Audley Travel. New Zealand, Australia and French Polynesia are full of opportunities to create new memories to cherish. From the often-overlooked Kiwi towns in New Zealand, to the unique cafe and brunch culture of Melbourne and the overwater bungalows in Bora Bora, there is so much to explore in each country.
I can't wait to inspire others to keep experiencing the world in new and exciting ways.
Speak to Jessica

Start planning your trip to Australia & New Zealand with Jessica
Q&A with Jessica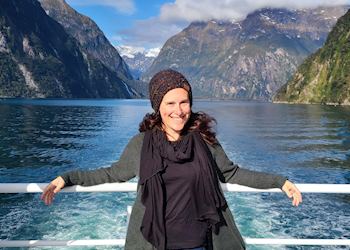 What's your most vivid travel moment?
On my last day in New Zealand I made my way down to Milford Sound for a final farewell to a destination that had already stolen my heart. The drive to Fiordland National Park was shrouded in the low-hanging clouds and stunning mist for which it's known. As I boarded the boat for my cruise, the clouds disappeared and the most beautiful blue sky became the backdrop for soaring mountains and tumbling waterfalls. New Zealand was showing off that day!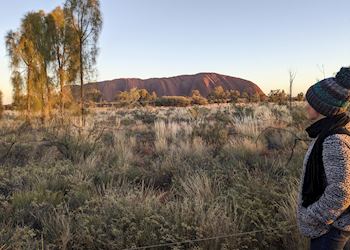 Which book, film or artwork captures Australia the most?
While there are endless options for books and movies that are very representative of Australia, the one that made the biggest impression on me was Aboriginal pot painting. Up close, it's exactly what it sounds like — a collection of dots that create a picture — but what struck me so deeply was how well it captures the essence of our existence. How each individual dot on its own is just that, a dot, but when you zoom out you'll see how important each individual dot is to the bigger picture. Just like humanity, we can only accomplish so much by ourselves but when we join with others, that's where the beauty lies.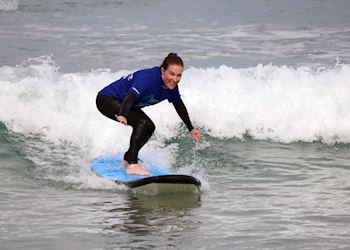 Your best piece of travel advice?
The best piece of travel advice I can give is to be open to new experiences. Whether that is a conversation with someone at the table next to you at dinner, a tour you might not have considered otherwise, or a destination you've never even heard of; there is a great big world out there just itching to show you something new. Travel is all about expanding our horizons. What will you discover next?