My travel journey started at 15 on my first European adventure which led me through the historic ruins of Rome, the enchanting canals of Venice and to the majestic peaks of the Swiss Alps. These experiences opened my eyes to the beauty of diverse cultures, art, architecture, and food.
With many more trips to Europe over the years, I ventured further into the world and discovered Asia's kaleidoscope of traditions and flavors. I marvelled at the harmonious coexistence of ancient traditions and modern innovation in Japan. The sensory flavors in Indonesia provided an amazing experience as a foodie.
Australia, with its breathtaking landscapes, offered a unique contrast. From the pristine beaches on the Sunshine Coast to the rugged beauty of the Outback, I marvelled at the country's natural wonders. Engaging with Aboriginal culture and exploring cities like Sydney and Melbourne highlighted the significance of preserving the environment. It's an inspiration to explore, learn and celebrate our worlds incredible diversity and I'm happy to share my experiences with you.
Speak to Matt

Start planning your trip to Australia with Matt
Q&A with Matt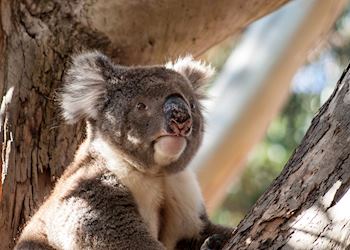 What's your most vivid travel moment?
Amid Kangaroo Island's rugged, untamed landscapes, I was treated to an amazing encounter with Australian wildlife. Exploring the island, I saw cute koalas nestled in the branches of a eucalyptus tree. Nearby, kangaroos gracefully jumped through the rugged terrain, their powerful movements contrasting with the harsh beauty of the landscape. Walking along Seal Bay, I came face to face with one of Australia's largest sea lion colonies. These extraordinary moments were a vivid juxtaposition of the island's unyielding, pristine wilderness and the animal's resilient adaption to their natural habitat. Kangaroo Island's unspoiled landscapes provided the stage for a unique and awe-inspiring connection with Australian wildlife.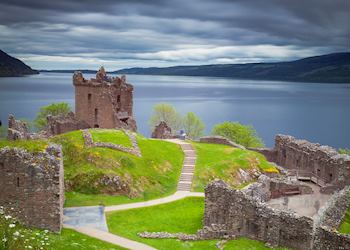 Where would you love to travel next?
I'm eager to explore Scotland's rugged beauty and rich heritage. I'd like to visit the Scottish Highlands for their breathtaking landscapes, explore ancient castles and hike by tranquil lochs (maybe even spot Nessie). Edinburgh's historic architecture is a must-see and I can't wait to savor some fine Scotch whisky and maybe even sneak in a round of golf at one of their many amazing courses.
Which book, film or artwork captures Australia the most?
Australian artwork encapsulates the nations diverse spirit. Street art in Melbourne's laneways vividly reflects urban creativity and cultural expression. Aboriginal art, deeply rooted in traditions, tells the ancient story of the land, and indigenous dot painting symbolizes the connection to nature. Beyond this, the vast Outback's stark beauty and unique wildlife often inspire Australian artists. Iconic imagery includes the Sydney Opera House, the Great Barrier Reef's vibrant colors, and the vibrant hues of Uluru at sunset. These artworks blend the modern urban landscapes, the ancient heritage of the First Nations and the natural wonders that define Australia.