In 2017 I lived and worked aboard a sailboat in the Indian Ocean. Seeing the world by sea is what ignited my passion for travel. I've since returned to Australia with Audley to visit the country in depth. Australia is a fascinating country where you can surf the waves at Bondi, scuba, and snorkel in the Great Barrier Reef, explore its national parks, trek the Outback, and tour its cities. Not to mention, there's no shortage of wildlife sightings anywhere you go.
I've also had the opportunity to go to both New Zealand and the Cook Islands. Destinations where you can immerse yourself in both the Māori and Polynesian cultures, taste local food and wine, bathe in hot springs, take a helicopter flight over fiords, and trek mountain ranges and alpine rainforests. The Cook Islands' remote atolls in the South Pacific Ocean consist of coral reefs, surrounded by turquoise waters and beaches, making it an idyllic tropical vacation. I'm eager to share all of what this region has to offer.
Speak to Mikaela

Start planning your trip to Australia & New Zealand with Mikaela
Q&A with Mikaela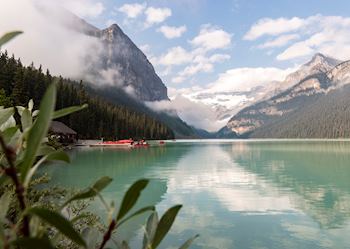 What's your most vivid travel moment?
My most vivid and profound travel memory is at Lake Louise in Canada. Back then, I'd never been out west to the mountains, so the juxtaposition of the turquoise water and snow-covered mountains was unlike anything I'd experienced before. The whole time, I was in awe of how one place could have such contrasting landscapes. I heard an avalanche rumble through the valley while on a canoeing trip on the lake. It was my first real introduction to how powerful nature can be.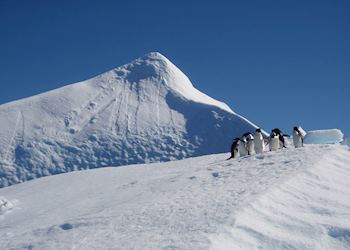 Where would you love to travel next?
Where do I begin? I would have to say Antarctica, simply because it's one of the least explored places on earth. I also have a lifelong goal of going to all seven continents, so any opportunity to get closer to that goal, I must take. Furthermore, I love winter, so any snowshoeing, backcountry skiing, or cold weather exploration is paradise — what better place to do that than Antarctica?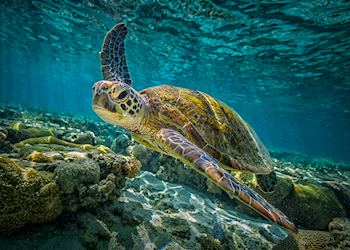 Your best piece of travel advice?
It would be remiss of me if I didn't mention the Great Barrier Reef. One of the natural wonders of the world, it has to be seen when visiting Australia. The reef has two parts, the inner isles, and the outer reef. Although the outer reef is a bit farther out (hence the name), I highly recommend taking the time to go there. You can see thousands of species of fish, giant clams, reef sharks, sea turtles, stingrays, and so much more.