From the time I visited Akumal, Mexico at the age of seven, I had an immediate appreciation for the importance of taking time out of one's life to get away and experience somewhere different and new. Since then, it has become my life's goal to see and enjoy as much of the world as possible. Before becoming a travel specialist, I had toasted a pint in Dublin, browsed the galleries of Paris, roamed the ruins of Rome, and traipsed around 43 out of the 50 United States. The strength of my wanderlust made it seem only natural to turn travel into a career.
It was with Audley that I was finally able to fulfil my lifelong dream of journeying halfway around the world to visit New Zealand. From the first time I landed, I was in love. The laid-back nature of the people with a penchant for adventure, the exotic wildlife, and the breathtaking scenery, I just couldn't get enough. From people-watching on Cuba Street in Wellington to taking a helicopter around the coast of Kaikoura, to sailing through the fjords of Milford Sound, New Zealand has everything a person could want for an adventure. New Zealand is a magical place and it's my privilege and pleasure to be able to guide people in discovering it for themselves.
Speak to Shea

Start planning your trip to New Zealand with Shea
Q&A with Shea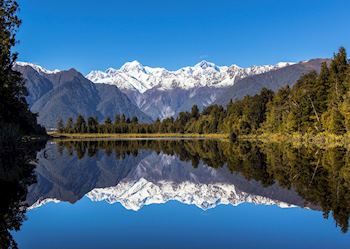 What's the one thing you always pack?
I always pack my patience. Travel is, in my opinion, one of the most wonderful and worthwhile things a person can do, but even the most expertly planned trips can sometimes end up involving a little bit of stress and frustration. Going into it with a mentality of going with the flow and staying calm can keep a trip on track even if there are a few minor bumps in the road.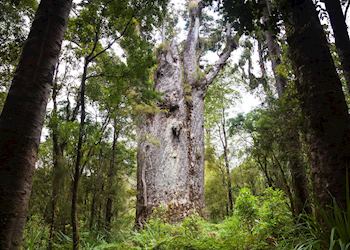 Where would you love to travel next?
I would love to travel to the Northland of New Zealand to see Tāne Mahuta. I've seen a good amount of impressively sized kauri trees over the course of my travels, but I would love the chance to lay my eyes on the largest.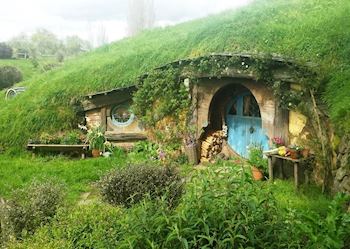 Which book, film or artwork captures New Zealand the most?
It seems obvious, but it's true: the work of Tolkien ('Lord of the Ring' and 'The Hobbit'). Even if the movies hadn't been filmed there, the landscape of New Zealand fits into a fantasy realm.