I've had a curiosity and thirst for adventure ever since I can remember, always exploring and always excited to meet new people and learn about what makes them tick. As a graduate of Elmira College with a Bachelor's in psychology and theater, I enjoy understanding people's needs and desires and turning that into discovery of themselves particularly through travel. Experiencing the world is one of life's best teachers.
My first trip to Italy in 2011 was with my family and we wanted to discover the birthplaces of my grandparents and great grandparents, and find some relatives. I remember stepping off the plane and even though I didn't speak much Italian yet nor had I ever set foot in Italy, I just felt right at home. Then, I became determined to be immersed in my ethnicity and two years later moved to Italy, learned to speak Italian properly, and found my father's relatives. I could then host a visit over the holidays where I was the translator and mouthpiece.
When I returned to the USA, I immediately made travel my career by working in student educational travel, as an au pair, and finally finding Audley. Here I can use my passion every day to help others achieve their dream or trip of a lifetime.
Speak to Brianna

Start planning your trip to Italy with Brianna
Q&A with Brianna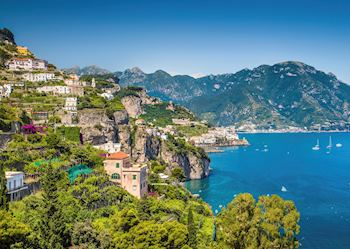 What's your most vivid travel moment?
My most vivid travel moment is visiting Capri. It has incredible cliffs and unique open-air taxis driving on narrow windy roads where you can take in the beautiful and unique scenery. Capri has a surprising history and I learned so much, one example is that's where the original Capri pant-style came from. Any direction you look there are gorgeous views, great shopping, upscale restaurants and service, and delicious lemon trees in every back yard.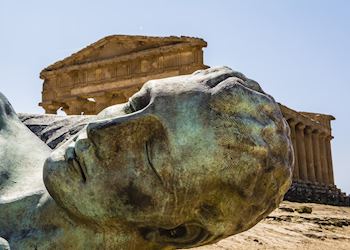 Where would you love to travel next?
I would love to travel back to Sicily. I enjoyed how different Palermo and Catania are, but I didn't get a chance to visit Agrigento. I have relatives in Agrigento and would like to experience its magnificent beaches, white rock formations, and ancient architecture. Plus, my top picks of red wines often come from the Nebbiolo region.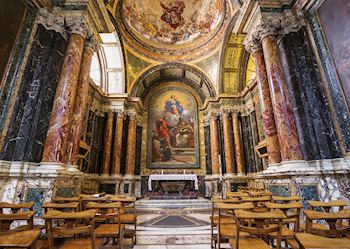 Your best piece of travel advice?
It's important to dress more conservatively when entering sacred and/or holy places like churches and museums. If your shoulders or knees will be out, then bring a light scarf for coverage, which is also useful when it cools off at the end of the day.