I grew up in a big Italian family centered around food, wine and passionately gesticulated storytelling. When my sister, a cousin and I had the opportunity to travel to Italy for an ancestral tour, we fell in love. The history, beautiful vistas and relaxed "dolce vita" was enamoring. I was moved by the Italians' passion and commitment to making everything the best it could be, even if that takes time. Hospitality reigned as we enjoyed pizza in Napoli, balsamic vinegar in Modena and polenta in Lake Como; I was hooked.
Through multiple visits I discovered that behind Italy's fantastic food, wine and generosity, were stunning, diverse landscapes. I relaxed in a boat off the southern coast, learned about the vinification process in Tuscany, and hiked in the snowcapped Italian Alps. There is truly something for everyone in Italy and I am looking forward to sharing my passion and knowledge to plan your perfect Italian escape.
Speak to Christina

Start planning your trip to Italy with Christina
Q&A with Christina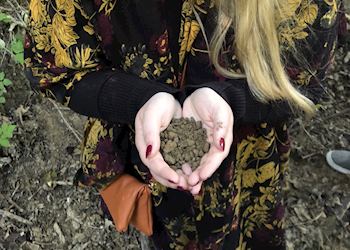 What's your most vivid travel moment?
Growing up in a foodie family, we were occasionally able to experience Italian truffles. Earthy with subtle hints of garlic and umami, they are best served shaved shortly after they are found as they depreciate quickly. In the US, that can be a challenge, so I was thrilled when we were able to go on a real truffle hunt near Alba in Piemonte. We met our guide, truffle hunter and little dog in the late afternoon and they took us into the hills and mountains of Piemonte. The Italian Alps could be seen in the distance and the late September Italian breeze kept us cool even under the warm sun. We trekked into the woods, leaves crunching under our feet. The truffle hunter, Marco, encouraged Luna as she sniffed around. We watched as she ran (rather far) following the scent she was trained to know well. Marco knew she had found something when she started digging and he ran to see, saying: "Brava, brava!" She'd found a white truffle — prized and rarer than the black truffle. We were able to hold the dirt surrounding the truffle — it was incredibly fragrant and smelled just like the white truffle. I'll never forget it.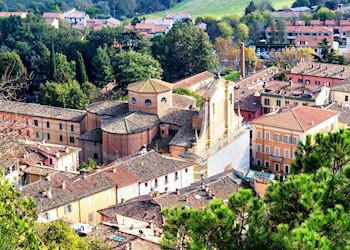 Where would you love to travel next?
I would love to travel to Ravenna in Emilia Romagna. It has Roman and Byzantine ruins, nearby beaches — and, of course, all the gastronomic delights that the region is known for (like tortellini stuffed with Parmigiano Reggiano and prosciutto di Parma). Additionally, the area is not very touristy which allows for a very authentic Italian experience.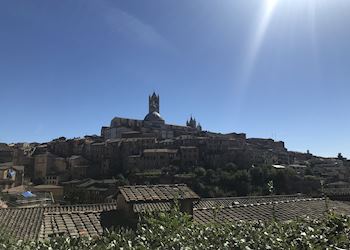 Which book, film or artwork captures Siena the most?
After reading Juliet by Anne Fortier, I couldn't wait to visit Siena. Fortier portrays the city more like a character than a setting. The history, architecture and mystery of the city come to life in a story that follows Juliet, whose mother's death leaves her with a key to a safety deposit box in Siena and much to uncover. The author goes into detail describing the famous Palio di Siena horse race and feuding within the seventeen contrade (neighborhoods that are more like extended family). She weaves us through time between present and medieval Siena, creating visuals that left me yearning for a visit.