I was fortunate enough to begin traveling at a very young age with my parents who planted the travel bug in me during our first trip to Europe. I have such fond memories of our family vacations, spending afternoons in little cafes, drinking Fanta and eating pasta while watching people cruise by on Vespas. It didn't take me long to realize that traveling was a very important part of my personal growth and self-discovery.
I studied abroad in Italy and visited a different country each weekend. During that time I experienced many places in Spain and fell in love with the rich cultural heritage, the sun-drenched coastlines, and the passionate flamenco rhythms. In my most recent travels with Audley, I revisited Spain and explored Portugal. I spent time wandering the narrow and hilly streets of Lisbon, immersing myself in the vibrant culture and indulging in the incredible gastronomy and wines of the Douro Valley.
Traveling and experiencing new cultures are a passion of mine and I am thrilled I get to help others plan their next adventure.
Speak to Lucy

Start planning your trip to Europe with Lucy
Q&A with Lucy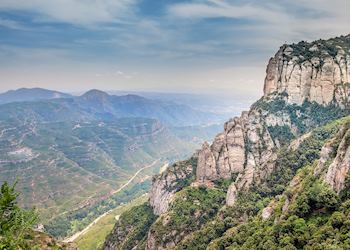 What is your most vivid travel moment?
On our way to Montserrat we stopped at a local family owned winery. This winery has been committed to creating organic wine for the past ninety six years. I have never seen such standards within wine making. They take pride in doing everything by hand, down to using horses through the vineyard so the older vines are not disturbed. You could really taste the love and passion that the family pours into their wines.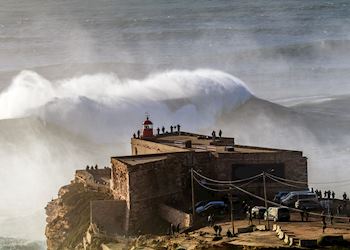 Where would you love to travel next?
Nazare in the Oeste region of Portugal has been on the top of my bucket list for a while. It's a beach destination but is also home of the biggest wave ever surfed. Nazarae is famous for the big waves because of having the largest underwater canyon in Europe that allows the swell to create perfect waves reaching up to 78 feet.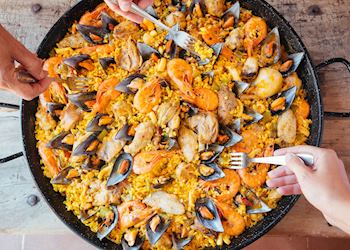 Your best piece of travel advice?
Everyone visiting Spain wants to experience the most authentic paella. It can be a daunting task to find the right paella. Paella is not meant to be a fancy dish. It was originally a lunchtime meal for farmers. A small town near Valencia is where the dish originated, and this is a great spot to have a long lunch. It is nestled on the lagoon in the Valencian Albufera Nature Park. Here you will find genuine paella and can end your day on a boat in the canals meandering through the rice fields.