My passion for travel started in college when I spent a semester abroad in Madrid, Spain. Not only did I get to travel throughout Spain, but I got to travel throughout parts of Europe, falling in love with other cultures, landscapes, and trying new things that I would not have been able to experience otherwise.
Since then, I have traveled to parts of South and Central America, throughout North America, but it was not until my honeymoon, however, that I got to experience Italy for the first time. I was swept away by the ancient streets, the architecture, the varying landscapes of each region visited, the people, and of course the food and wine. It was the first time leaving a country that I was already planning my next trip back, mapping out my next visit before taking off on my flight home.
Traveling and experiencing new places and cultures has become a priority of mine, so it is very special for me to work at Audley where I get to share my passion for travel with others to help create their dream trip.
Speak to Matt

Start planning your trip to Italy with Matt
Q&A with Matt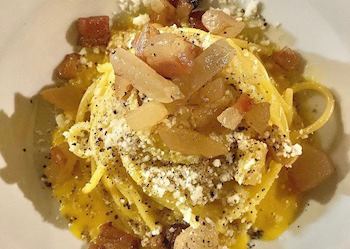 What's the best local dish you've tasted?
The best local dish I have tasted in Italy was the carbonara I had in Rome at a restaurant just outside Piazza Navona. Carbonara is a simple dish consisting of just pasta, a cream sauce of raw beaten eggs, bits of 'guanciale' or bacon, and pecorino cheese. However, although simple in ingredients, everything about this carbonara was perfect, even the presentation. If you find yourself in Rome, I highly recommend trying the carbonara.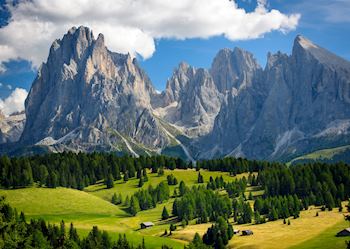 What's your most vivid travel moment?
My most vivid travel memory is seeing the Italian Dolomites for the first time. Driving from Venice, my wife and I made our way to Selva di Val Gardena to spend a few days hiking in the mountains. I just remember driving up one of the mountain-passes in the rain, not knowing if our car would make it up or not, to finally rounding a final bend to the top of the pass and seeing my first glimpse of the Dolomites' jagged peaks. I love the mountains, and the Dolomites were something indescribable to me, they were like no other mountain range I have seen before. I cannot wait to return there.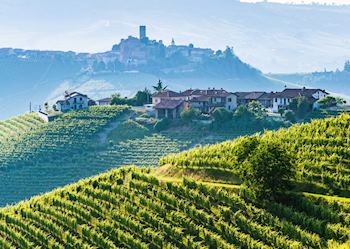 Where would you love to travel next?
The Piedmont region, in the northwest of Italy, has been at the top of my list for a while. Although there is no shortage of great wines in Italy, some of my favorite Italian wines, like a Barbaresco or a Barolo, come from this region.