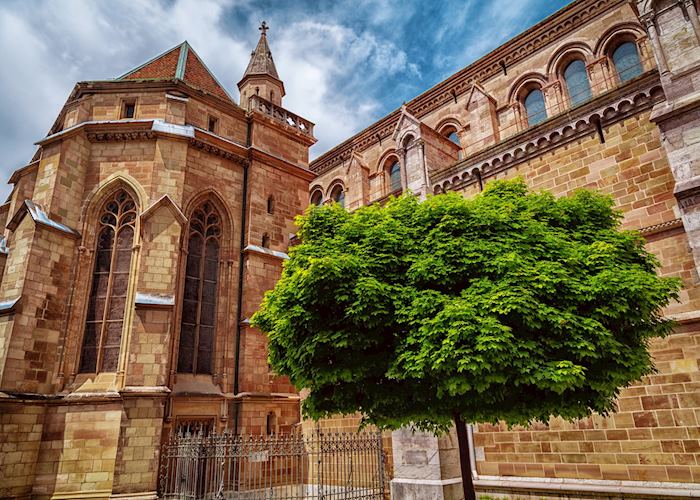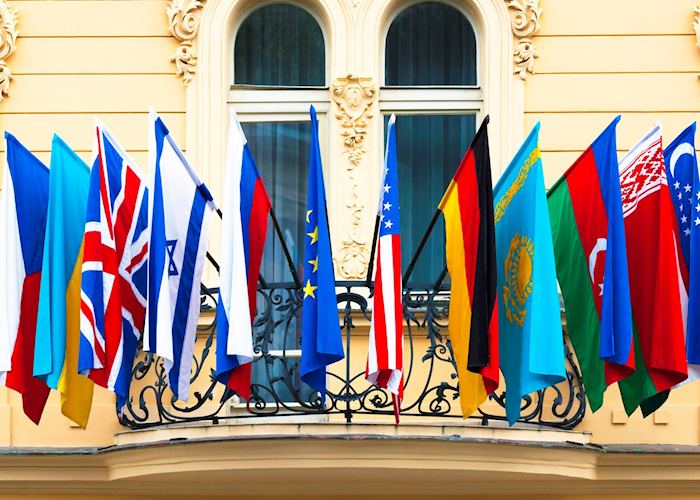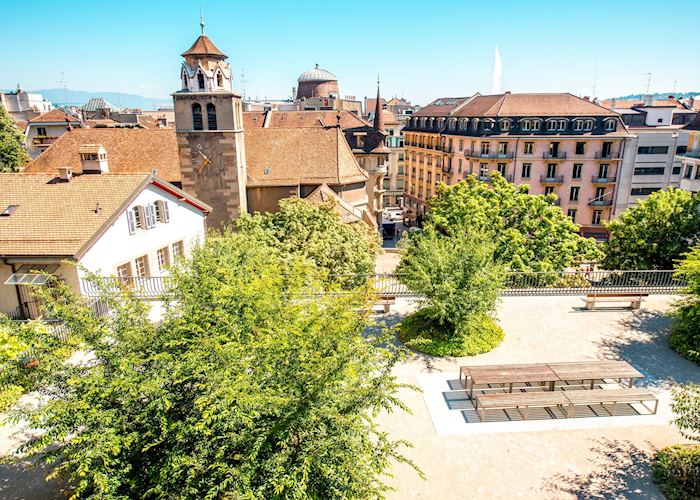 Geneva walking tour
Your guide will meet you at your hotel in Geneva for your walking tour, taking you first to the Brunswick Monument, a 19th-century mausoleum commemorating the life of Charles II, Duke of Brunswick, who bequeathed his fortune to the city. After a brief introduction to Geneva's history, you'll make your way along the banks of the Rhône to the grand opera house, which opened in 1876.
From here, you head through the expansive Parc des Bastions to the Reformation Wall, which depicts the main protagonists of the 16th-century Protestant Reformation, including leading figure John Calvin. Your guide will explain how the city was at the heart of the movement and the influence it had on commerce, culture and everyday life here.
Next, you'll walk up the hill to the heart of the old town to visit Cathédrale Saint-Pierre, where John Calvin preached from 1536 to 1564. The church took shape in the Romanesque style but was completed 100 years later after the flourishing of Gothic architecture. The resulting building displays elements of both styles. Far older, though, is the archaeological site beneath the cathedral, where you can see mosaics and a font from the 4th and 5th centuries.
Wandering down the main street of the old town, you'll see where 18th-century philosopher Rousseau once lived and visit the Hôtel de Ville, where the first Geneva Convention was signed in 1864. You'll have a leisurely tour of the many different buildings here, some of which date back to the 15th century.
Once you've had some time to explore, your guide can return with you to your hotel or make suggestions for further places to visit in your own time.
Speak to someone
who's been there

Start planning your tailor-made trip by contacting one of our France specialists
Photos of Geneva walking tour