I caught the travel bug early from my dad. But the places that captivated me most, always have that same heady mix of rich history, good food and hospitality that remind me of my childhood.
Growing up in India, for 25 years, I was surrounded by intricate architecture, contrasting cultures and a certain mysticism in the air, that I did not even realize how much these things were instrumental in shaping who I am.
From the pristine waters of the Andaman to the snowcapped heights of the Himalayas, the palaces in Rajasthan to the stillness of life on the Kerala backwaters, India can be whatever you expect it to be — which is its own special brand of magic. Getting to introduce others to my home country with Audley is a dream come true.
Speak to Anupama

Start planning your trip to India with Anupama
Q&A with Anupama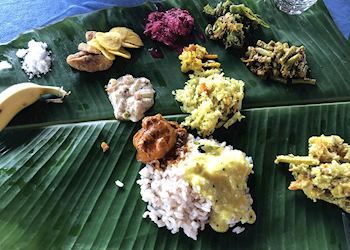 What's the best local dish you've tasted?
My favorite food memory in India is a traditional sadya meal in Kerala, South India. It's served on a banana leaf and is typically eaten by hand although you will always find cutlery to use. There are several small vegetarian dishes with different textures and tastes based around short grained rice. This is a flavor sensation with crunchy banana chips, tangy yogurt based curries, simple stir fries embellished with coconut, pickles and so much more. I ate it on a houseboat while cruising the placid backwaters of Kerala which made it taste that much better.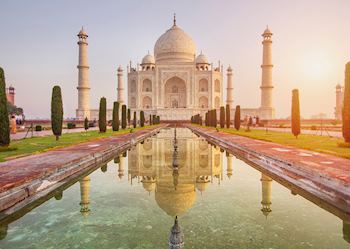 What's your most vivid travel moment?
It was the first time I was visiting a place that I had so many mixed feelings about in my head, the Taj Mahal. Before I went, I always thought that people must be exaggerating about the place a little, surely it can't be all that. But on the day, I followed local advice and queued up at 5am to go in. The sun was just beginning to come up and suddenly I was in front of the Taj. And it was truly awe inspiring. The beauty of the jewel embellished marble in the morning glow, surrounded by reflecting pools and manicured gardens is undeniable. But for me the best part was being alone for a moment inside the tomb and feeling the weight of all the stories I have heard about it — the love, history, talent, and sacrifice that made a marvel like this possible.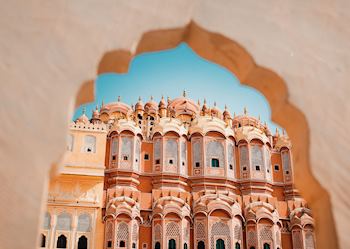 Which book, film or artwork captures India the most?
Understanding India requires knowledge of how its history has shaped its cultural landscape. The 'Discovery of India' is a book written by the first Prime Minister of India while he was imprisoned for his role in the Freedom movement. The book is sweeping in scale spanning everything from the Vedic period of India to pre-independence India.