Niall, India, Nepal and Sri Lanka Specialist
Whilst at school Niall had a burning passion to explore the world and despite taking part in an expedition to Malaysia and embarking on a BSC in Environmental Geosciences which allowed further opportunities to travel, Niall's quest to explore was not satisfied!
After completing his studies and living in France for 6 months chasing an infatuation for mountains, Niall donned his flip flops and set off in search of more adventure, taking him through India, SE Asia and New Zealand. During his world jaunt Niall un-expectedly fell in love with India and Sri Lanka, landing in Delhi and zigzagging his way southwards through the country's vast variety of landscapes.
Blown away by the cuisine, architecture and receptiveness of the intrigued locals, a fascination began. He has recently returned from an in-depth tour of South India covering Kerala and Karnataka. If he's not found dreaming into pictures of sunsets at the weekend, Niall can usually be found covered in mud on the local rugby field.
Speak to Niall

Start planning your trip to India & the Himalaya with Niall by calling 1-844-250-3403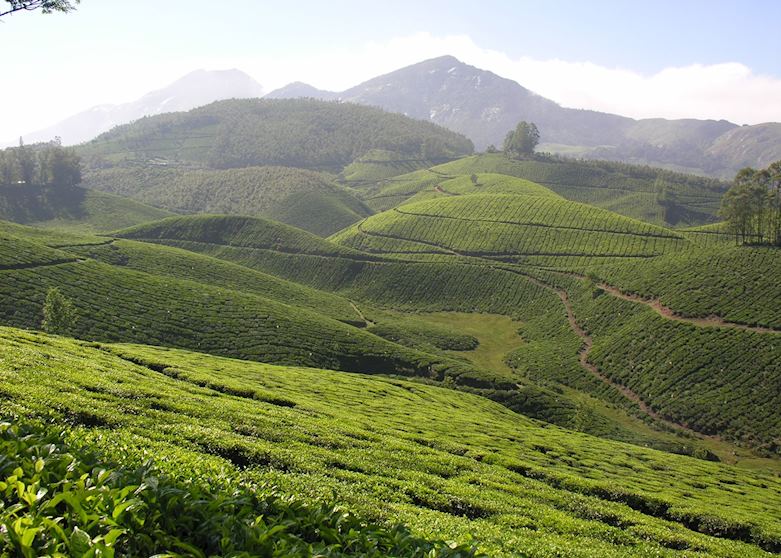 India
For myself, Munnar is a must visit destination. From here you can stroll through the tea and cardamom plantations to a backdrop of rolling hills, the Western Ghats mountain range and Devikulam Lake. The area is picturesque but also has a colonial past as a hill station retreat for the British and home to some of the highest tea plantations in the world at 2160m.
From here you can also trek to the highest peak in southern India, Anamudi, at the top you are straddling the boarder between Kerala and Tamil Nadu overlooking some of the best scenery you will ever rest your eyes upon.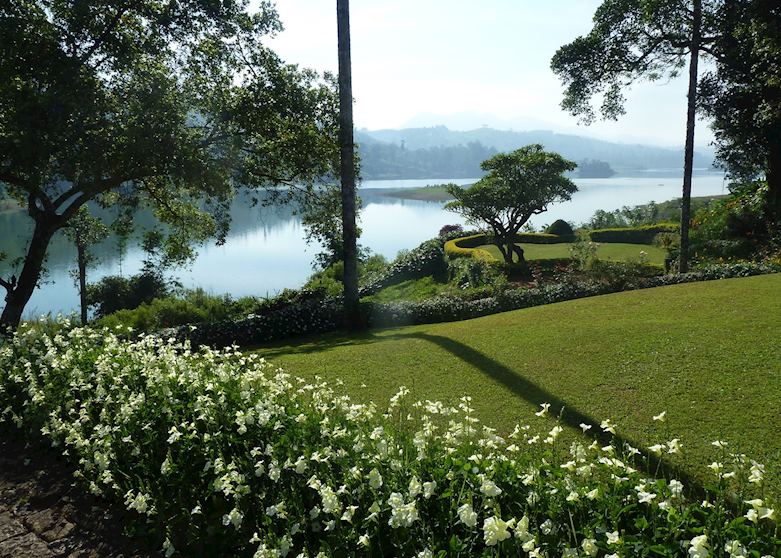 Sri Lanka
Nestled in the rolling hills and tea plantations near Hatton, Sri Lanka, are the Ceylon Tea Trails. These quintessentially colonial bungalows offer a fabulous experience of the bygone common wealth era. In total there are four planters bungalows, formerly owned by tea estate managers.
Each one surrounded by perfectly manicured gardens with fantastic views, which are even better by the pool side. The staff are always on hand to cater for your requests, serving you locally grown tea and fine dinners. A real treat is to walk or cycle through the plantations to one of the other properties for lunch. This is a great way to see the other bungalows as well as soaking in the striking scenery.
I'll never forget when…
My most memorable experience of India comes from my most recent trip to the country staying at the Bison camp in Karnataka. Having already had a successful day on safari watching the wild Elephants and Leopards of Nagarhole National Park and thinking that things could not get any better than this, I was invited along for a bush dinner on the shore of Lake Kabini at the edge of the nature reserve.

As we ate our dinner sharing stories around the camp fire, we were serenaded by the roars of a nearby Tiger in the bush. It was an incredible, goose bump provoking, experience of nature, to know that such a powerful creature prowled so near to us. Something I shall never forget!