Are you looking for trip inspiration during the month of December? Why not combine your visit with one of these events, as recommended by our specialists?
The Temples of Angkor, Cambodia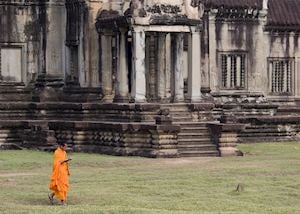 The Temples of Angkor, the famous 'lost city' of the Khmers, is the most astounding archaeological site in Asia and undoubtedly one of the world's great travel highlights. In the dry season (December to April) there is an average of eight hours of sunshine per day and temperatures are a comfortable 30°C (86°F). This is the least humid time of the year and perfect for visiting the famous Angkor temples to learn of their colorful history.
Franschhoek Wine Festival, South Africa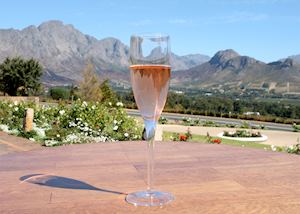 During the annual Franschhoek Champagne Festival some of France's best Champagne is tasted alongside the finest offerings to emerge from the wine cellars of South Africa. In Franschhoek itself restaurants compile special menus and recipes to complement the bubbly. Add to this the sublime location and some great accommodation options and it's the perfect way to enjoy this part of the Cape.
New Year's Eve, Sydney, Australia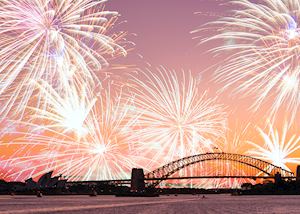 Sydney's New Year celebrations are one of the largest free public events in the world. Six kilometers (four miles) of Sydney Harbour and the Harbour Bridge provide the perfect vantage point from which to view the 80,000 fireworks that are set off during an amazing show. The warm evenings during December also make this a much more pleasant viewing experience.
Further reading