My passion for travel was sparked by a life altering experience I had.
When I was twenty years old I developed an autoimmune disease and spent my entire summer on bedrest. It was during that time that I started consuming a lot of travel content. I told myself that once I got better I would travel. I did exactly that. I got a diagnosis in August, started treatment in September — and with nothing but sheer optimism for my health — I booked a trip to Switzerland for December. Luckily for me, I entered remission a week before my trip.
Getting to experience the different culture and see the beautiful scenery ignited a hunger in me that only seeing more of the world could satiate. Since that first trip to Switzerland in 2021 I have been lucky enough to add a few more countries and US states to the list of ever-growing places I have explored — with many more to come.
Speak to Lexi
Start planning your tailor-made trip with Lexi
Q&A with Lexi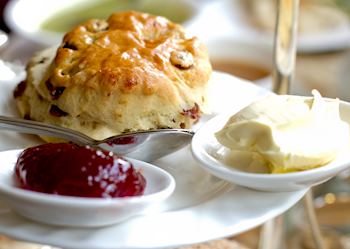 What's the best local dish you've tasted?
On my first trip to London I had to try the afternoon tea. I made a reservation at The Chesterfield Mayfair for their sweetshop themed afternoon tea. I must admit I did not think I would enjoy the scones and though the sandwiches and desserts were good, the scones wound up being the star of the show (with the clotted cream of course). We were served the traditional plain scones, but also chocolate chip scones dusted with powdered sugar, with clotted cream and fresh strawberry jam. The scones were fluffy and moist, topped with the clotted cream and the jam was just heaven in my mouth.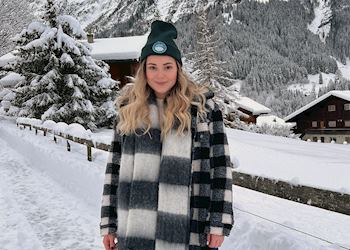 What's your most vivid travel moment?
It was my first time out of the country, it was December and after a series of planes and trains we reached Grindelwald, Switzerland and we were thoroughly exhausted. Around nine o'clock at night we arrived at the last stop and stepped off the train and into six inches of snow. We were not prepared for this. In my white vans with my 50 pound suitcase dragging behind me, we set-off to find our hotel. After eventually locating it we decided to relax in the pool and hot tub. As I walked from the entrance to the outside I was met with the biggest Christmas tree I had ever seen, and beyond that I was surrounded by the most serene mountainscape. With the steam emanating from the hot tub and with views of snow capped mountains in the distance, my exhaustion dwindled as I took in the scene. I felt a wave of gratitude wash over me as I let the moment sink in.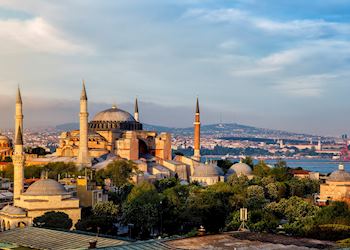 Where would you love to travel next?
Turkey has piqued my interest for quite some time. Between the hot air balloons in Cappadocia, the beaches in Kas, the food in Gaziantep, and the history in Istanbul, there is so much I would love to experience there.