I grew up in South Africa and developed a love of the country as a child. While living in Johannesburg and enjoying family holidays in Kruger National Park, Cape Town, Mpumalanga and many more of South Africa's incredible places, I soon learned that it really is a world in one country. We later left South Africa but returned frequently, and I chose to return during my year out. I was based on a reserve working with anti-poaching projects, local communities and learning about the wildlife. It is where my passion for travel and adventure was cemented and during that year that I also visited Paris, Thailand and Bali. Once I began working, I saved to explore the world further taking every opportunity to travel and visiting everywhere from Iceland to Sri Lanka, Turkey and the Philippines as well as return visits to some of my most treasured spots.
Speak to Lottie

Start planning your trip to South Africa with Lottie
Q&A with Lottie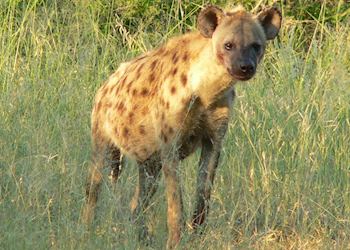 What's your most vivid travel moment?
It was late one night in Kruger National Park. I was staying in the most beautiful lodge on the banks of a riverbed, and I had just gone to get a drink before heading to bed when I noticed three hyenas sitting on our front porch. They were eating an impala that they had either just caught or stolen from another animal. It was the most incredible sight. Being able to sit on our sofa in complete silence and watch these hyenas eating their dinner and hearing the famous hyena laugh was the most surreal moment I have ever experienced.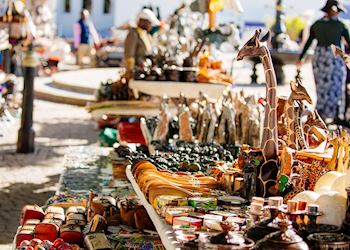 Which book, film or artwork captures South Africa the most?
What I find so inspiring in South Africa is how people with very little use their creativity to produce beautiful things. While some street art is fairly basic, it's easy to see the craftsmanship in a wire baobab tree or beaded sculptures. There are charities that work with people to design delicate pottery, while others work with recycled materials to produce everything from bags to shoes, necklaces and radios. A lot of what is produced is a combination of traditional designs and modern materials and shows the determination of local people to create their own opportunities and to share and build skills in local communities.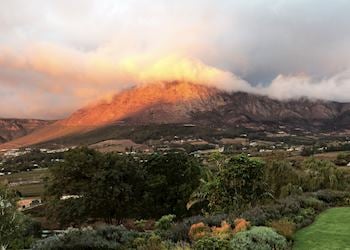 Your best piece of travel advice?
Try as many new things as possible. South Africa has so much to offer, so get as involved as you can. Embrace the different culture, the history and the diversity the country offers. Take in the spectacular scenery and five-star service but also visit local communities, see how they live, experience local cuisine or enjoy their cultural singing and dancing. Whatever you do, you'll find South Africans are very welcoming and they are proud of what they have, it's a very uplifting experience.