Tesia, Japan & Thailand Specialist
I first visited Japan on a youth exchange program where I spent six weeks on Miyakojima, an island of Okinawa. Later I returned to experience a more 'classic' Japanese trip, visiting Tokyo and Kyoto. My interest in Japan continued to grow and I majored in Communications and East Asian Languages and Cultures at Wake Forest University. After studying abroad in Osaka, and again, experiencing the true warmth of the Japanese people, the amazing food and the beautiful country, I knew I had to live in Japan. Upon graduation I joined the Japan Exchange and Teaching (JET) program where I spent five years teaching English in Aomori prefecture of northern Japan.
To continue my interest in global travel, I received a Masters in Tourism from The George Washington University School of Business with a concentration in Sustainable Tourism.
While living in Japan I also had the opportunity to travel outside of the country, choosing to explore Southeast Asia. My first trip was to southern Thailand, visiting both Bangkok and some of the country's many unspoilt beaches. I enjoyed both the food and culture, later returning to travel around the northern region. I've been traveling to Thailand for more than 10 years now, recently returning with Audley to gain even more personal knowledge of this rewarding destination.
When I'm not planning my next trip, I enjoy winter sports, animals, cooking and watching the Olympics.
Speak to Tesia

Start planning your tailor-made trip with Tesia by calling 1-855-787-5604

The guides made the trip great because they were able to explain much of what we saw and put it into the context of the current culture.
Roger C. traveled to Japan for 13 days in May 2016, organized by Tesia S
This was a family vacation specifically planned for Japan to introduce my daughter to the Japanese aesthetics and architecture. Overall the trip was outstanding. We were able to move around the country and experience many aspects of Japan. In Kyoto the tea ceremony along with the dressing in Kimonos was a highlight of the trip. The quality of the kimonos and the attention to detail of the guide who assisted us in dressing was incredible. Finally, in general the guides made the trip great because they were able to explain much of what we saw and put it into the context of the current culture, enhancing our overall appreciation of the country.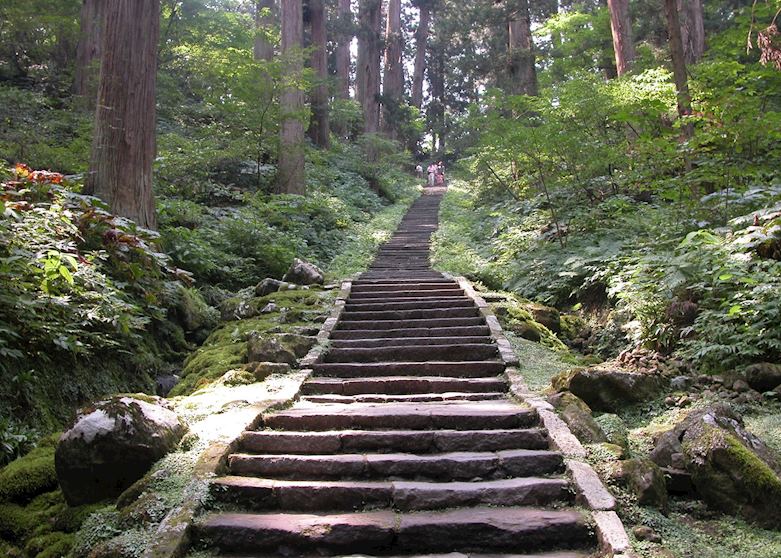 Japan
A bit off the beaten path, my favorite destination is Aomori, located in the most norther region of Honshu Island known as Tohoku. Aomori is known for their seafood, apple production, high snowfall, their summer festival and natural beauty.
The four seasons in Aomori are great! Aomori winters are long and snowy but that means great powder snow. Mt. Hakkoda has excellent backcountry skiing. Spring is beautiful and Hirosaki Castle is known for some of the best cherry blossom viewing in Japan. Cherry blossoms bloom in May, much later than the rest of Japan. Summer is my favorite season in Aomori, primarily because of the famous Nebuta festival where the city comes alive with huge lit up paper floats, dancers and lively music. Aomori is great for fall foliage and Oirase Gorge and Lake Towada are beautiful at this time of year.
Aomori City has great hot springs, the largest outdoor Buddha, delicious seafood and a charming character that make this place my favorite in Japan.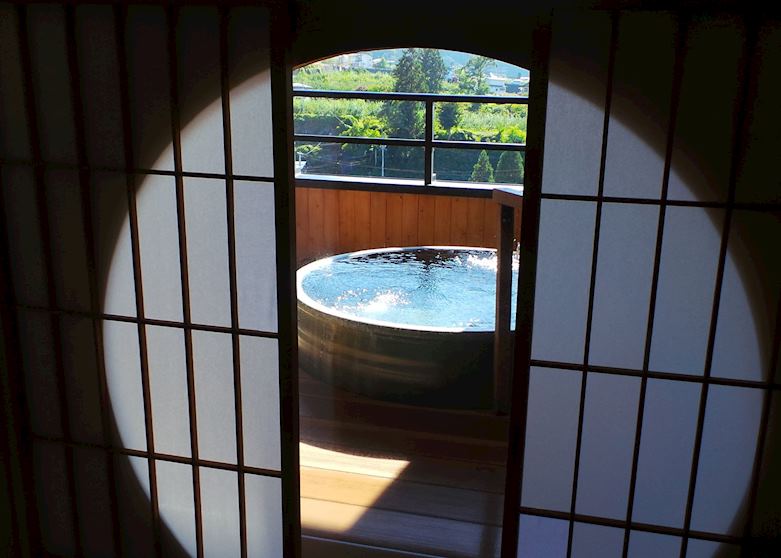 Japan
Aburaya Tousen is one of my favorite accommodations in Yudanaka for the beautiful onsens, stylish modern Japanese rooms and the spa amenities. After a day spent walking around the monkey park coming back to relax in the onsens and comfortable rooms here is a real treat. The public baths have amazing views, looking out to snow covered mountains or rows of cherry blossoms depending on the season. The top floor onsen has a range of styles from reclining baths to jetted tubs. If you are looking for other relaxation options, there are a variety of spa treatments including my favorite, "ganbanyoku." Ganbanyoku is a stone spa sauna where you lay on a heated rock in a warm room. After a night at Aburaya Tousen you will be well fed, well rested, and fully relaxed!
I'll never forget when…
I enjoy snow and love exploring winter activities, the year I spent my birthday at the Sapporo Snow Festival was a very memorable time for me in Japan. I had seen photos of the large sculptures that are produced at this time, but nothing can compare to actually experiencing the detail and amount of snow that goes into creating these elaborate creations. I had not expected the variety of locations around the city that different festivals, events and sculptures are located! I loved drinking hot whisky in an ice bar, building snowmen with hundreds of others, and viewing the sculptures and events at night. If you love winter and festivals like I do, I would add the Sapporo Snow Festival to your bucket list!