The best time to visit Oman is between October and April, when the temperatures are warm (63°F to 95°F), but it's cooler than the sweltering summer months between June and August. Travel to Ras al Jinz at this time and you may be lucky enough to see turtles.
Oman has a reliably warm climate, only seeing rain in January and February.
Salalah (on the south coast) has a monsoon season, known as the khareef, which lasts from June to September. Wet winds create a thick, humid fog that turns the mountains green and offers the best conditions for the abundance of tropical fruit grown there.
Speak to someone
who's been there
Start planning your tailor-made trip by contacting one of our Oman specialists
Month-by-month guide for traveling in Oman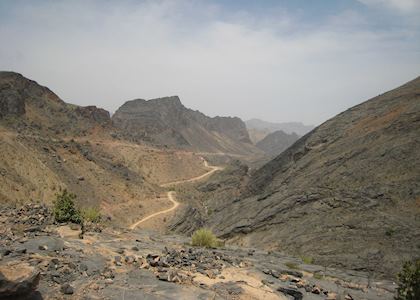 Visiting Oman in January - February
This is an excellent time to visit with some of the coolest temperatures of the year. There can be some rain during January and February, which falls as short, sharp showers, but this is not predictable. The New Year period can be busy and hotels will often charge higher rates.
Events & Festivals
Muscat Festival (February): Held annually, this is a month-long celebration of Omani culture and art. Read more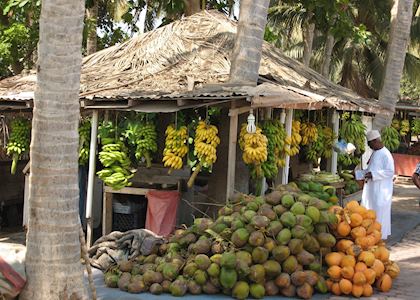 Visiting Oman in March - April
Temperatures are warmer, perhaps in the high 80°Fs, making this an ideal time to visit before the heat and humidity of the summer. March and April are often less busy than the winter months of November to February.
Events & Festivals
Jebel Akhdar Mountains (March and April): This is the rose-blooming season in the Jebel Akhdar Mountains close to Muscat, providing beautiful scenery. Read more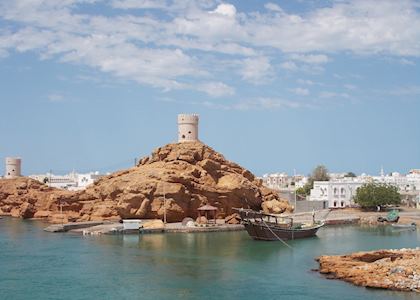 Visiting Oman in May
May is a transitional month between the cooler temperatures of winter and spring and the excessive heat of the summer months. Temperatures are quite high but humidity levels are lower. May is also the start of the summer fruit season, so you can expect a lot of fresh produce.
Events & Festivals
Apricot Harvest (May): The apricot harvest usually commences in May, followed over the next month or so by other summer fruits like peaches, figs and pears.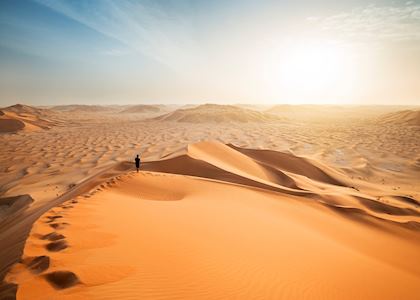 Visiting Oman in June - August
The summer months are excessively hot and humid in Oman, so this is not a period we would recommend that you visit the country. This is the khareef (monsoon) period in Salalah which makes the south cooler, but even more humid. Salalah and the surrounding coastline also gets very busy with domestic tourists seeking to escape the heat over summer. However, hotels across the country lower their prices during these months so it can be a relatively cheap time to visit.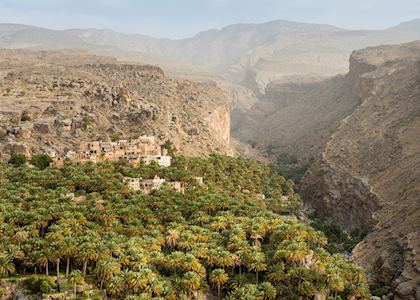 Visiting Oman in September
September is still very hot, although temperatures are not quite as high as between June and August. Costs remain lower than they are over the winter months. This is still within the peak turtle viewing time at Ras al Jinz, at the end of the breeding season. The landscape around Salalah is host to multiple migratory birds species, particularly over the summer months. The slightly cooler temperatures and lower visitor numbers of September make it a great month to see the birds while they are still in their peak numbers.
Events & Festivals
Autumn Harvest (September and October): The autumn harvest reaps pomegranates, walnuts, olives and grapes.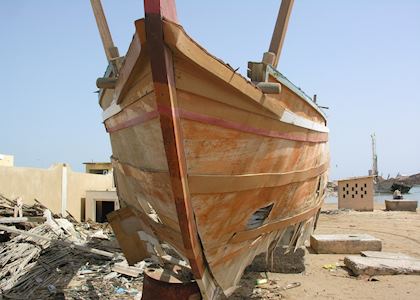 Visiting Oman in October - November
Travel in October and November is much more comfortable and enjoyable than over the summer months, with temperatures in the mid to high 80°Fs. November in particular is an ideal month to visit, although the lower temperatures do make the country fairly busy.
Events & Festivals
Autumn Harvest (September and October): The autumn harvest reaps pomegranates, walnuts, olives and grapes.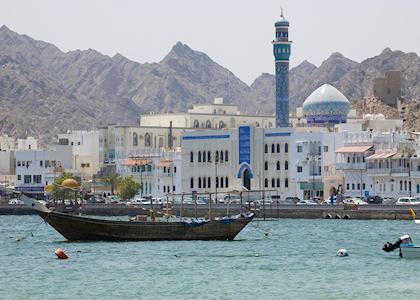 Visiting Oman in December
December sees the coolest temperatures of the year: around 70°F. It can get quite cold at night in the mountains and properties do not always have adequate heating facilities, so this is something to be aware of. Christmas and New Year is an extremely popular time in Oman, particularly in Muscat. As such, hotels raise their prices accordingly and often impose a compulsory gala dinner on New Year's Eve. Availability over this time gets tight so it is advisable to book early.
Why travel with Audley?
100% tailor-made tours
Fully protected travel
Established for over 25 years
98% of our clients would recommend us Travel advice
Practical tips for traveling to Oman, from social protocols to guidance on money matters, with a link to the latest government travel advice.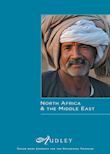 Request a brochure
Our detailed brochures feature trip ideas and travel experiences recommended by our specialists.
Trip ideas and travel guides for exploring Oman